Education Center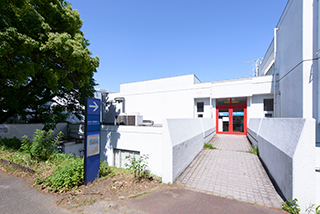 The Education Center was established in 2003 in order to examine and improve the entrance examination and education at YNU, through development and promotion of a more successful systematization of the education programs offered at YNU.
The Center is composed of five sections: Admissions, Faculty Development, General Education, English Education and Career Education
Admissions
Admissions examines and facilitates the entrance examination system at YNU and supports each of YNU's four Colleges in conducting entrance examinations, playing a leading role in maintaining academic standards of the entrance examinations. In addition, Admissions promotes intellectual and academic development events and maintains information including admission policies to enhance the relations and cooperation with high schools.
Faculty Development
Faculty Development enables inter-faculty educational coordination and its development reach a higher and more effective level, of which greater focus will be placed on the standard of educational practices at YNU.
General Education
General Education examines and improves the current status of liberal arts/general education (excluding English) at YNU from a university-wide perspective. The Section also assesses and supervises the organizational structure executing the general education programs so that the university curriculum standards are met and practices are satisfactory from the university-wide perspective, i.e. satisfactory in each of the four colleges at YNU.
English Education
English Education supervises the general English education curriculum at YNU from a university-wide, overarching perspective in order to update and improve the curriculum. English Education examines whether the curriculum reflects current English educational standards set by university academic communities.
Career Education
Career Education plays a key role in the career education at YNU. This Section develops and exploits students' potential for their future careers by introducing various effective measures such as career- design workshops.
(Contact : Educational Affairs Division)