Center for Health Service Science
Center for Health Service Science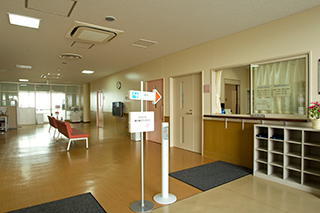 The Center for Health Service Science provides health-related services so that students can focus on their studies and participate in sports without being concerned about their health. The Center offers medical checkups, and doctors, counselors and nurses can provide advice and help when students have concerns about their physical or mental health. Please don't hesitate to drop by the center to use the services offered, as outlined below.
| Opening time | Monday to Friday 9:00-13:00, 14:00-17:00 |
| --- | --- |
| TEL | 045-339-3153 |
| FAX | 045-339-3156 |
Center for Health Service Science Services
Annual Medical Checkups

Medical checkups are offered to all students in April and to the students enrolled in the second semester in October.

Medical Checkup Certificate

The Center for Health Service Science issues Medical Checkup Certificates that are required for employment, further education, scholarships, entering dormitories, etc. You must receive the regular medical checkup to be eligible for this service.

Health Advice and Counseling

Specialists offer advice regarding health maintenance, injuries, illness, follow-up care, psychological problems, stress, etc. Your privacy is absolutely guaranteed. You can also ask for advice on behalf of friends who are in need of help. For those who can't come to our University without friends, questions are also accepted by fax.

Emergency Services

Falling from a bicycle, getting a sprained ankle from new shoes, cutting yourself during a lab experiment, falling ill in class, insect bites, stomach aches, diarrhea that won't stop, catching a cold, getting a fever, etc. You can get treatment at the Center for Health Service Science. The Center can recommend nearby hospitals or clinics if necessary. For more details, please ask at the Center for Health Service Science help desk.
(Contact:Student Support Division)