Institute of Advanced Sciences held a Dissemination Conference on January 30, 2018
Institute of Advanced Sciences held a Dissemination Conference on January 30, 2018
Yokohama National University, Institute of Advanced Sciences (IAS) held "IAS Dissemination Conference - Toward Establishment of sustainable living with well-managed risks" on January 30, 2018.
IAS invited three special guest speakers, Prof. Adnan Akay, Provost of Bilkent University (Turkey), Prof. Liu Haibo, Senior fellow at the Institutes of Science and Development, Chinese Academy of Sciences (CASISD), and Prof. Y. (John) F. Khalil, Associate Director of Research, Physical Sciences Department, United Technologies Research Center (UTRC).
The morning session was started by opening remarks by President Yuichi Hasebe, Director of IAS and Mr. Yoichi Ito, Deputy Minister, Ministry of Education, Culture, Sports, Science and Technology (MEXT), gave a guest speech. After the remarks and the speech, Prof. Kazuhiko Noguchi, Director of Center for Creation of Symbiosis Society with Risk, gave a lecture, "Toward building a sustainable living with risk management" and Prof. Atsumi Miyake, Vice Director of IAS summarized IAS's Research Activity. In the poster session during lunch break, 11 units which belong to IAS introduced each research activities.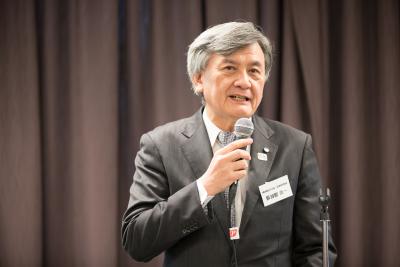 President Yuichi Hasebe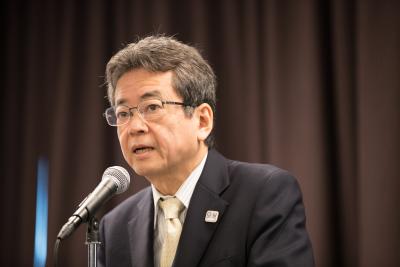 Mr. Yoichi Ito, Deputy Minister of MEXT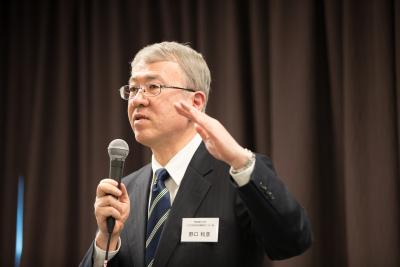 Prof. Kazuhiko Noguchi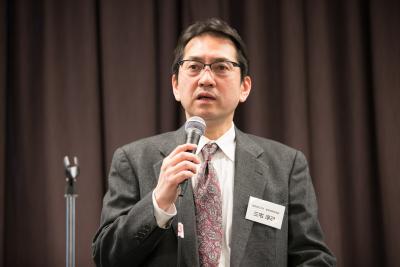 Prof. Atsumi Miyake
In the afternoon session, the three special guest speakers gave special lectures. Prof. Adnan Akay gave a lecture about the challenges universities faces, analyzing the political and economic factors, competition among universities and world university rankings. Prof. Liu Haibo analyzed the risk management in the intellectual property field from the viewpoint of human, structural and external environmental risks, including standardization of intellectual property management in China. Prof Haibo discussed the concept of risk management applied into the intellectual property field. Prof. Y. (John) F. Khalil gave a lecture on the science-based framework on safe use of hydrogen energy as an energy carrier and an emission-free (zero emission) transportation fuel.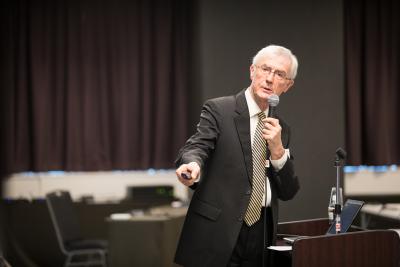 Prof. Adnan Akay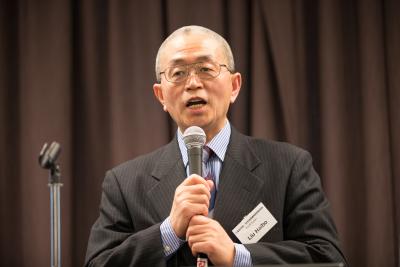 Prof. Liu Haibo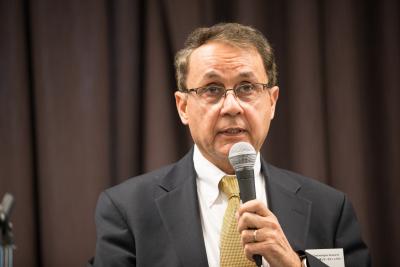 Prof. Y. (John) F. Khalil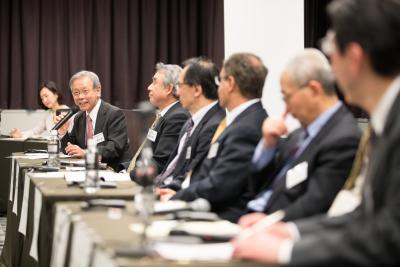 Evaluation by the Special Guest Speakers and IAS Advisory Committee
After the lectures, the IAS advisory committee members and the special guest speakers evaluated the activities of IAS. The special guest speakers commented their impressions through the morning session and their visit to IAS on January 29 and the future prospects and expectations for IAS. Especially, they highly evaluated the research topic, "sustainable living with well-managed risks", and the integration of various research fields.
Prof. Yoichiro Matsumoto, Executive Director of RIKEN, Dr. Haruyoshi Kumura, Fellow in charge of Technology Intelligence, Nissan Motor Corporation, and Dr. Kunio Suzuki, former President of YNU and former Director of IAS as IAS advisory committee members gave comments respectively. As a summary to the research so far, they gave comments on the policies of IAS in future, such as collaboration with industry and the expansion into the field of human resource development. Finally Vice President and Executive Director of YNU Shin Morishita gave a lecture on the future prospects of IAS.
After the conference, the welcome reception and the poster session were held, and the participants discussed the research activity of 11 units belonging to IAS in a peaceful atmosphere. More than 150 participants gathered at the conference and it showed the high interest in the new academic field "sustainable living with well-managed risks" advanced by IAS. At the welcome reception, they actively exchanged of their opinions to further develop the research.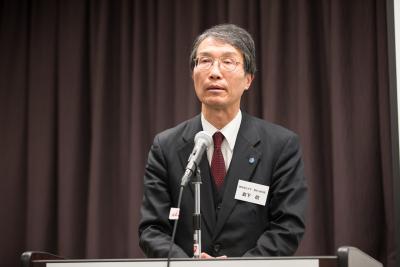 Vice President and Executive Director of YNU Shin Morishita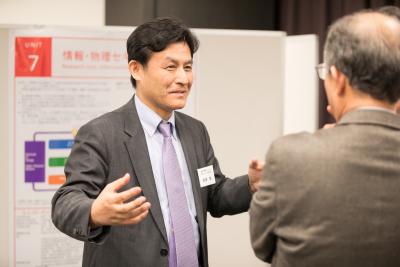 Prof. Tsutomu Matsumoto at the poster session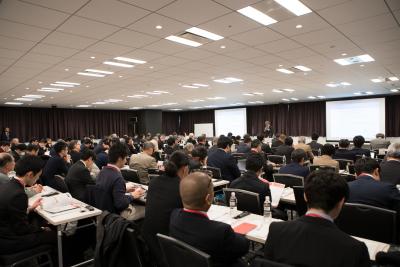 Participants in the conference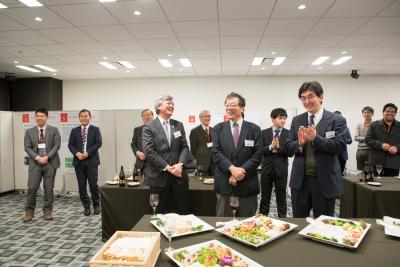 Welcome reception