YNU hosted a JAL factory tour for international students,
'Japan's science and technology, and cultural experience'

YNU hosted a JAL factory tour for international students,
'Japan's science and technology, and cultural experience'

On Oct. 30, 2015, YNU hosted a JAL (Japan Airlines) factory tour for international students, 'Japan's science and technology, and cultural experience'.
31 international students of YNU participated in the tour.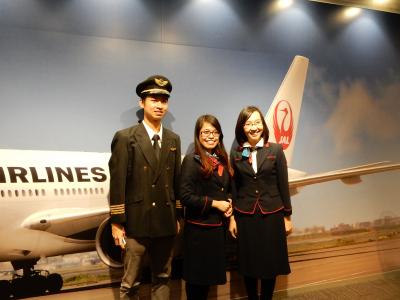 Dressing up as a pilot and flight attendants!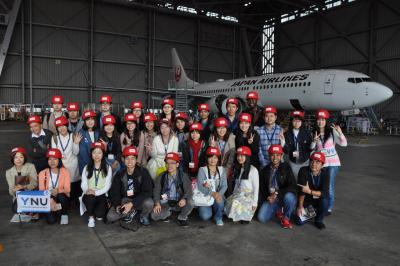 Take a photo with an airplane in the hangar
The group first visited JAL factory. The students were very excited to observe certain areas of the airport usually unavailable for observation.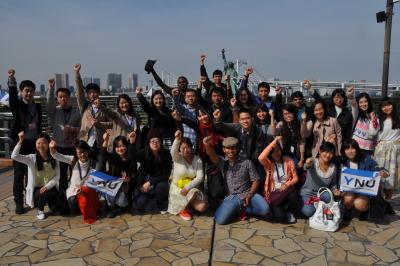 A group photo by the Statue of Liberty in Odaiba, Tokyo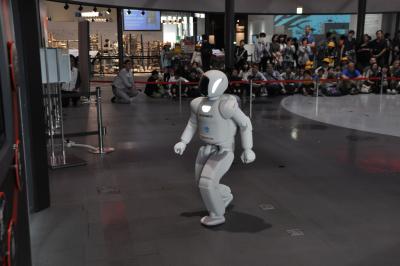 A demonstration of 'ASHIMO'
Later the international students went to National Museum of Emerging Science and Innovation, which introduces state-of-the-art technology in Japan. The museum had permanent, and special exhibits where the students enjoyed a hands-on experience in technology including a demonstration of 'ASHIMO', a Humanoid Robot.
Their last stop was at 'Hama-rikyu Gardens', Japanese-style gardens nestled in the middle of Tokyo. Despite its location, the peaceful Japanese gardens made everyone forget the noise of the city.
The students also enjoyed Matcha green tea and sweets in the teahouse. It was so delicious that many of them asked the staffs how to brew Matcha green tea.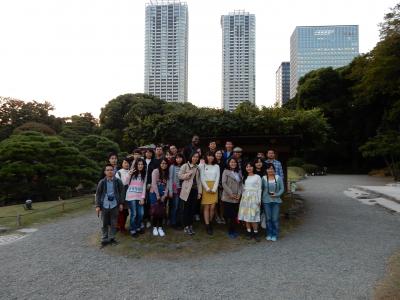 A photo at 'Hama-rikyu Gardens'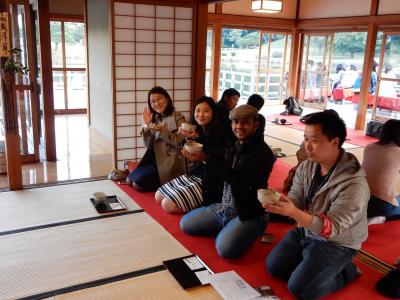 Enjoying Matcha tea and sweets
The tour was very fruitful for the international students to have firsthand experience in science and technology, culture, and history of Japan.