YNU Alumni Meeting held in Shanghai, China
YNU Alumni Meeting held in Shanghai, China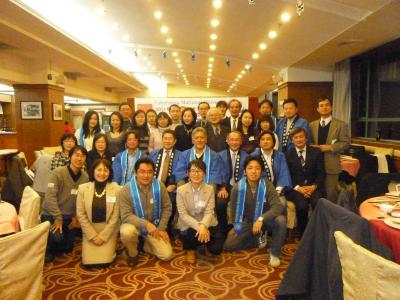 On December 24, 2011 YNU Alumni Meeting and mini-lectures were held in Shanghai, China.
Although it was Christmas Eve, many YNU graduates got together for these events.
Two mini-lectures entitled "Current research situation within YNU" and "Economic situtaion of Japan and China" were delivered by Vice President Yasuo Kokubun and the International Graduate School of Social Sicences Dean Yuichi Hasebe respectively. As it was the first time for many of the participants to attend such lectures since graduation, both Chinese and Japanese graduates listened intently to their talk.
It was followed by a reunion meeting to which approximately 40 participants took part. The meeting was presided over by Professor Ichiro Araki who is Special Advisor to the President for International Affairs. After YNU Shanghai Alumni Association President Mr. Hirohiko Otani made a remark, Vice President Yasuo Kokubun proposed a toast.
Not only Chinese but also many Japanese graduates working and living in Shanghai participated in this party. Everyone enjoyed sharing memories at YNU and catching up with each other. A lottery session for YNU brand goods was held during the meeting, and the meeting was closed in a conciliatory mood.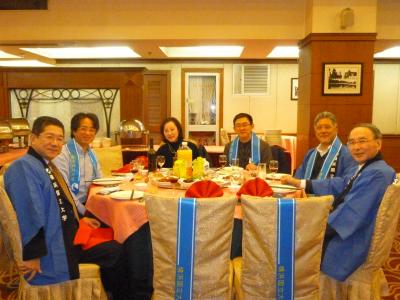 Shanghai Alumni Association President Mr. Otani (second from left)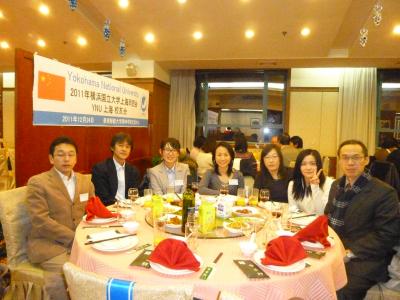 smiley faces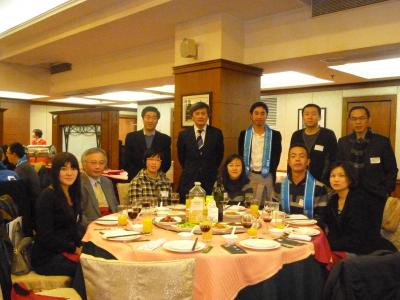 enjoying an amusing conversation