Guidebook for International Students
Guidebook for International Students
This Guidebook containing necessary information on living in Japan was prepared by Yokohama National University (YNU) for the benefit of international students enrolled in our university.
Please make use of it whenever you need assistance.
All of us at YNU sincerely hope that your student life in Japan will be highly fruitful.
Whole Edition(English)

 (10.39MB)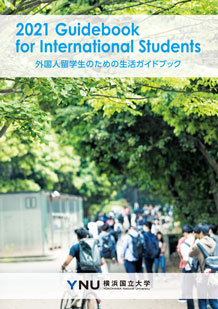 Whole Edition(Chinese)

 (2.36MB)
Whole Edition(Korean)

 (1.81MB)
These PDF files can only be viewed with Adobe Reader.

(Contact: International Admissions Office)