YNU held YNU USA West Coast Alumni Meeting
YNU held YNU USA West Coast Alumni Meeting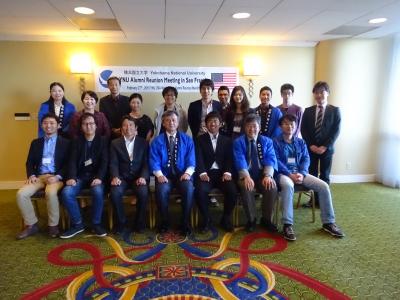 On February 27th, 2016 (Sat), YNU held YNU USA West Coast Alumni Meeting in San Francisco, which was YNU's first alumni meeting held in USA.
From YNU, President Yuichi Hasebe, Vice-President and Executive Director (International Affairs and Public Relations) Fumihiko Nakamura, International Strategy Organization Assoc. Professor Hisami Andrade, Faculty of Urban Innovation Assoc. Professor Mihoko Matsuyuki, and International Office Section Chief Eiji Kotani attended.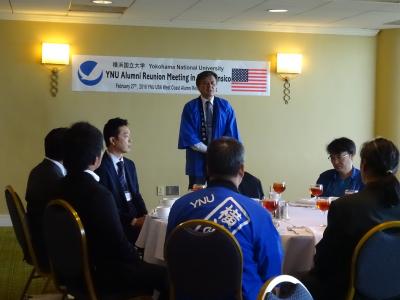 At the meeting, after opening words from President Hasebe, Consulate General of Japan in San Francisco, The Japan Information & Cultural Center Director & Consul Mr. Akira Ichioka gave a speech and toast. The meeting was led by Assoc. Professor Matsuyuki.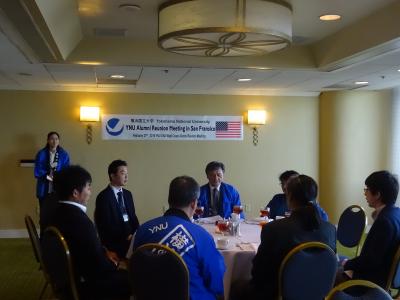 During the meeting, the participants had a friendly conversation of their memories during their days at YNU and current activities and achievements.
From YNU's Alumni, approximately 20 graduates attended, including 2 students who completed the JOY program. They expressed their appreciation for the support from their teachers, and also from YNU administrative staff during their stay at YNU.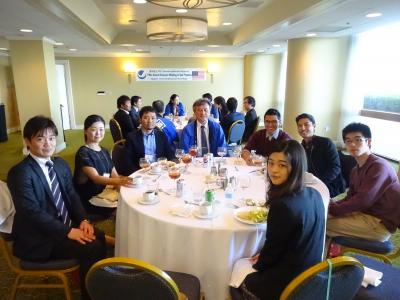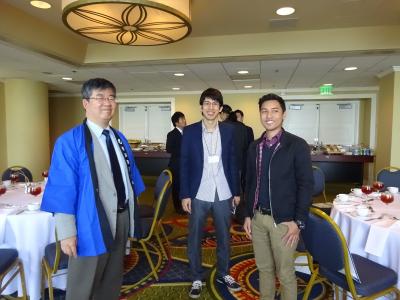 President Hasebe noted that he would aim to "Make the best use of the network arising from the JOY program for not only the YNU Alumni Meeting, but also for the overall international development of YNU".
The first YNU Alumni Meeting turned out to be a big success. As YNU has many partnership agreements for student exchange and researcher exchange with universities and related institutions in the USA, we hope that this alumni meeting will become a chance to strengthen the ties between YNU's international students, Japanese alumni working in the USA, and YNU's faculty and students.
YNU expects this to result in the increase of the number of international students at YNU, increase of donations and also increase YNU's presence in the international university rankings.