YNU Moscow Alumni Reunion was held
YNU Moscow Alumni Reunion was held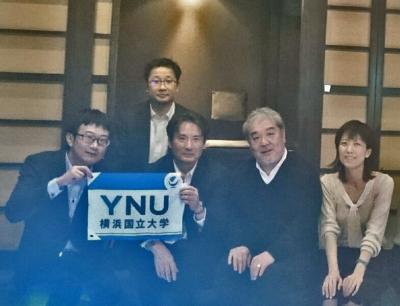 On November 22nd, 2016(Tuesday), YNU Moscow Alumni Reunion was held at the newly opened Japanese Restaurant in Moscow.
This Alumni meeting was the second meeting for Moscow Alumni in this year and was held partly as a year-end gathering.
A new member who has graduated from YNU three years ago joined this meeting and other 5 alumni took this opportunity to listen to the current university situation from him. The meeting was held in a friendly atomosphere while the attendees fully enjoyed delicious Japanese cuisine prepared by a Japanese chef.
The next meeting is planned to be held next spring and Moscow Alumni are looking forward to new members taking this opportunity to attend!