YNU Korea Alumni Reunion in Seoul was held
YNU Korea Alumni Reunion in Seoul was held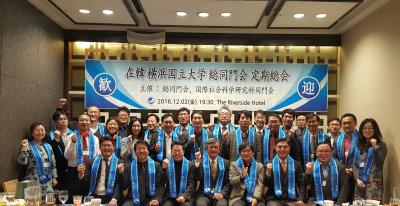 On December 2nd, 2016 (Friday), YNU Korea Alumni Meeting in Seoul was held at The Riverside Hotel in Seoul.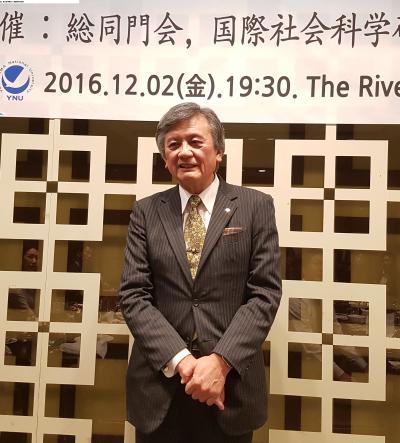 A total of 28 participants attended this meeting including Professor of College of Liberal Arts Lee Eung Soo from Sejong University, which is YNU partner university in Seoul.
From YNU, President Yuichi Hasebe and Professor of Faculty of International Social Sciences Yoo Hyuck-Soo joined.
This reunion was jointly held by Korea Alumni(Chairperson Mr. Chang Jong Wan, a graduate of YNU in 2002) and Korea Alumni of International Graduate School of Social Siences(Chairperson Mr. Kim Young Dong ,a graduate in 1994.)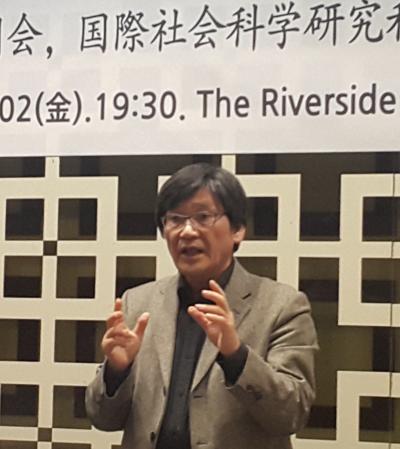 The meeting started with the welcome address from Chairperson Mr.Chang.
Then a congratulatory speech from President Hasebe was delivered and words of encouragement from Professor Yoo followed.
After Chairperson Mr.Kim asked all the participants to join him in raising their glasses, the attendees enjoyed a lively conversation about their recent situations, their studying at YNU and good memories of Japan in a friendly atmosphere.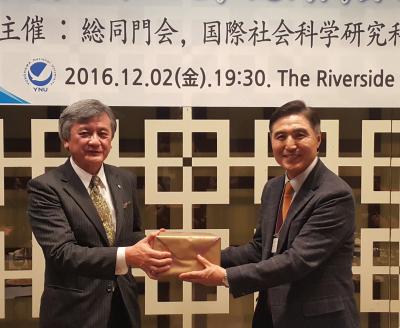 Then, each participant affirmed the importance of relationship and they hoped to further promote such exchange among Alumni in the future and more Alumni participants to join in the next Alumni meeting. For 2017, they would like to organize the events such as Golf competition or climbing mountains as Alumni activities to provide more opportunities of exchanges among them.
At the end of this meeting, the commemorative photos were taken with all the participants wearing YNU stole. The Alumni network in Korea is expected to develop even further in the near future.