YNU Moscow Alumni Reunion was held
YNU Moscow Alumni Reunion was held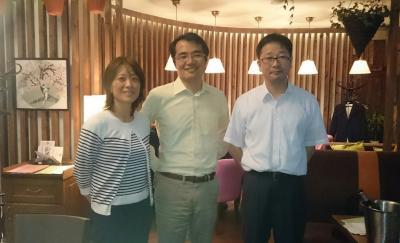 On July 6th, 2017 (Thursday), YNU Moscow Alumni Reunion was held at a Japanese restaurant in Moscow.
This was the second Alumni meeting this year for Moscow Alumni and 3 alumni attended. The number of attendees were smaller than before as some of other alumni returned to their post in Japan. Moscow Alumni will continue to hold meetings regularly and hope to meet new members.
The next meeting is planned to be held around the end of this year partly as a year-end gathering. Moscow Alumni are looking forward to new members taking this opportunity to attend!