YNU Singapore Alumni Reunion was held
YNU Singapore Alumni Reunion was held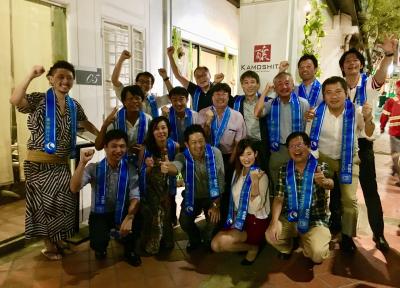 On August 17th, 2018(Fri), YNU Singapore Alumni Reunion was held.
The meeting was held at Japanese restaurant "KAMOSHITA" which a Japanese alumnus runs in Singapore.
16 alumni attended this meeting and enjoyed a lively conversation about their recent situations and their good memories of YNU in a friendly atmosphere.
Singapore Alumni reunion is voluntarily held once every 3 months mainly by Japanese alumni who live in Singapore as resident officers and recently former international students living in Singapore also join.
The alumni network in Singapore is expected to develop further in the near future.