YNU Moscow Alumni Reunion was held
YNU Moscow Alumni Reunion was held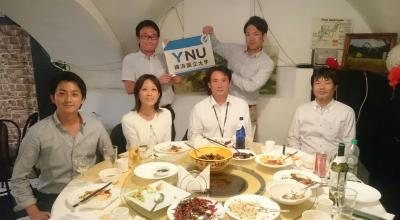 On August 28th, 2018(Tuesday), YNU Moscow Alumni Reunion was held at a Chinese Restaurant in Moscow.
A total of 6 alumni including 2 new members attended this meeting and they enjoyed a lively conversation about their good memories of YNU and the recent situations in Moscow in a friendly atmosphere.
The Alumni network in Moscow is expected to develop further in the near future.