YNU Alumni Reunion Held in Beijing, China
YNU Alumni Reunion Held in Beijing, China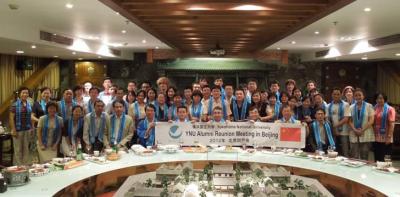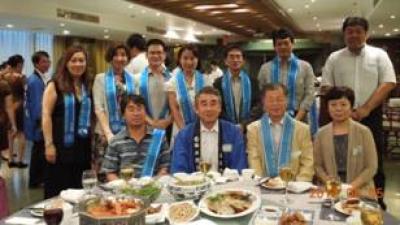 On August 5th, 2012, YNU Alumni Meeting was held in Beijing, China. From YNU, President Kunio Suzuki, Vice President Hitoshi Yamada, Graduate School of Environment and Information Sciences Dean Shin Morishita, College of Economics Professor Taro Akiyama, Emeritus Professor Tadayoshi Murata, Facilities Department Director Mr. Takeshi Isoyama, International Division Head Ms. Yoko Ito, and Industry-University Cooperation Division Section Chief Ms. Miyuki Mizutani participated in the event. 
Up until now, the alumni reunions had been held in China several times but it was the first time that the presence of the President was notable among international alumni, Japanese alumni working in Beijing, and a group of participants of a short visit program staying at Peking University.
The number of Chinese students started to increase gradually from the late 1970's, and today it makes up for more than half of the international students at YNU. China having become the second largest economic power of the world, many YNU alumni are playing important roles in the government and private sector as well as universities.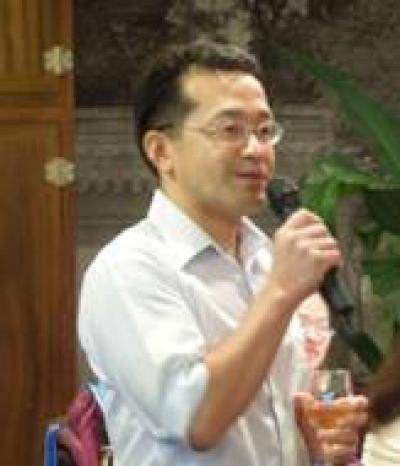 The reunion meeting was presided over by Vice President Yamada. President Suzuki greeted the participants with the introduction of the present state of YNU, and First Secretary of Japanese Embassy in China, Mr. Yoshiharu Yanagisawa gave a toast. It was followed by friendly conversations among the participants on their good memories at YNU and present lives.
President Suzuki moved from one table to another, having friendly conversations and taking commemorative photographs with many alumni. During the reunion, instead of Beijing Alumni Association President and Tsinghua University Professor Hu Hong Ying, who could not unfortunately join the reunion, the University of International Business and Economics Associate Professor Qing-Bin Liu made a speech representing the Association saying "Let us come together more often and broaden the network." 
Later on, prize drawing of YNU brand goods was held. There were voices of "there were no such goods when we were students" across the room, and loud cheers were heard every time the winning number was announced.
Taking this opportunity, we hope that the bond between YNU and alumni will be strengthened and the network among alumni in China will be further expanded.