Eco Flea Market at YNU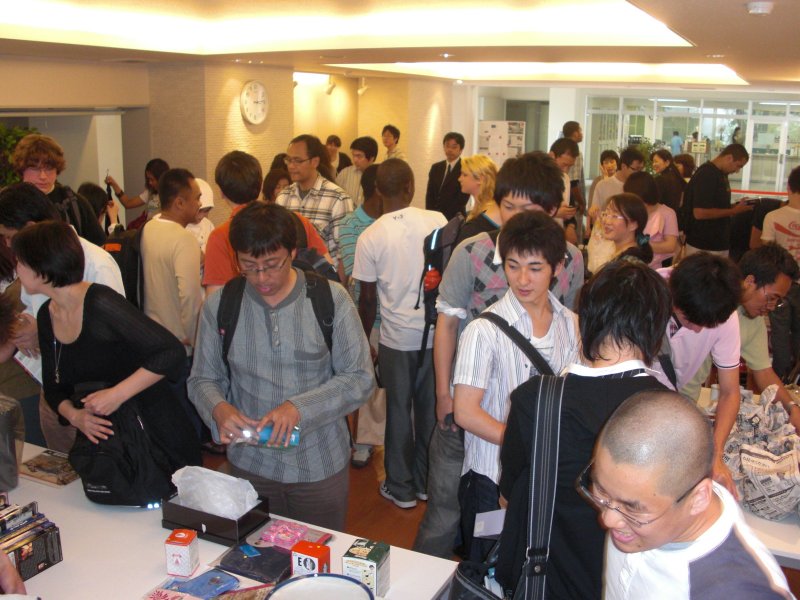 The Faculty of Economics International Exchange Committee organized an Eco Flea Market on June 12, 2009. The market, which took place in the International Exchange Lounge recently established in the Social Sciences Research Buildings, drew about 100 Japanese and international students.
The event is one of several which will be held in this new lounge as part of the international exchange program, The Eco Flea Market, designed to promote recycling activities, offered items donated by YNU faculty and staff. The goods were almost all brand new, including unused iPods, TVs, designer brand clothing, and many other great finds. All the items were priced under 1,000 yen, and items discounted in Japanese, English, Chinese and Russian sold swiftly. Students left the lounge carrying away bags of goods.
The market staff - volunteer students from the Faculty of Economics - worked zealously to ensure the success of the event. The sales revenues, which totaled over 28,000 yen, were donated to the Yokohama National University Foundation which aims at promoting international exchange in various areas.