【4/24,4/25,4/26】YNU105 Online Spring Welcome Party
【4/24,4/25,4/26】YNU105 Online Spring Welcome Party
Welcome to YNU! YNU105, Student-run International Student Support Organization, will have a welcome party online. If you are interested in meeting new people, or international exchange, please join and enjoy chatting and games with us. Any YNU student is welcome to participate. Both English and Japanese are available.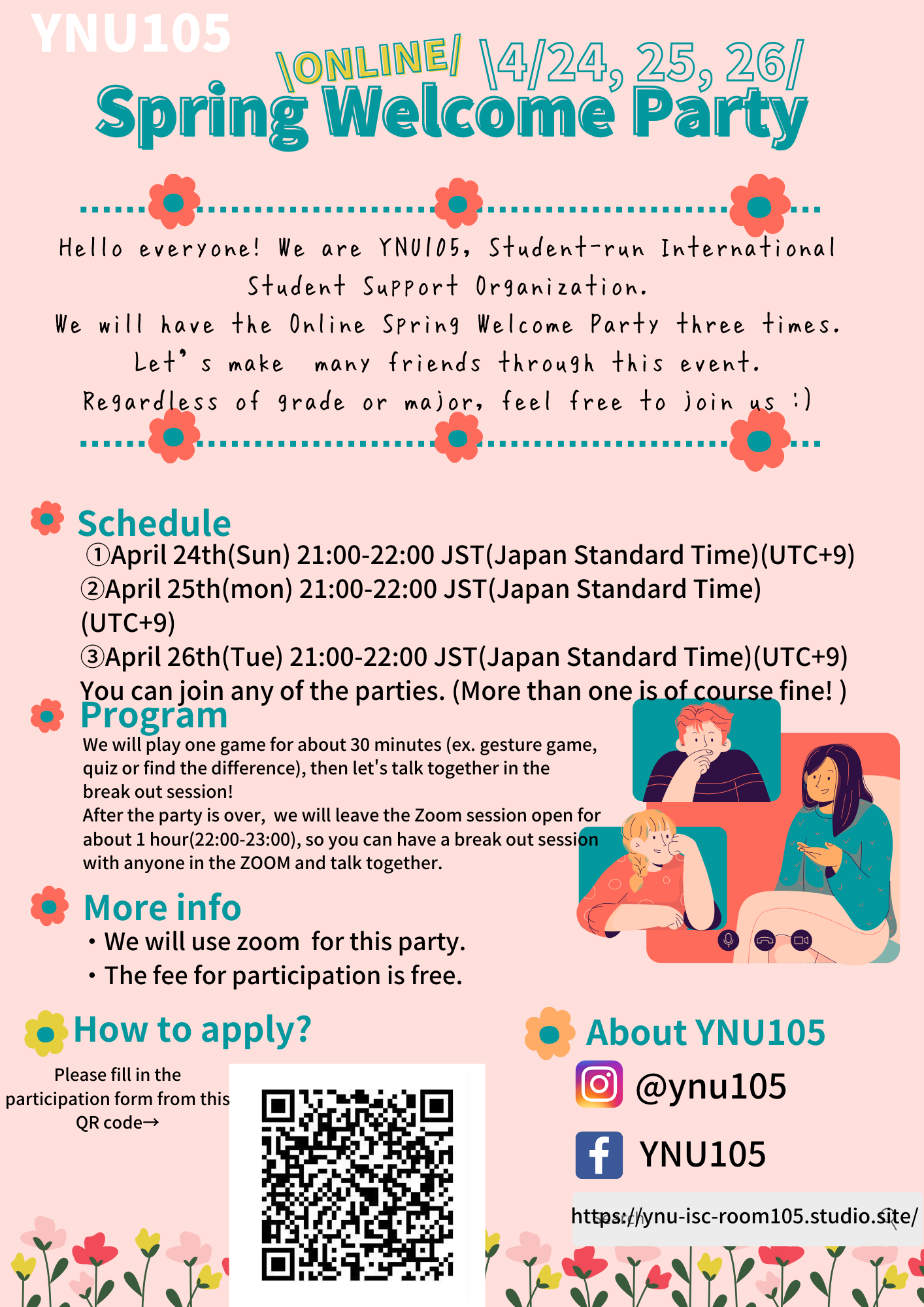 Schedule
April 24th(Sun), 25th(Mon), 26th(Tue) 21:00~22:00 JST
※You can join any of the parties. (MOre than one is of course fine!)
How to apply
Please fill in
the participation form

.
YNU105
We support international students so that they can enjoy their college life. We are in lobby of ISC. You can visit us from 12 noon to 2:00 p.m. on weekdays. (Please check the latest information on our Instagram.) The organization currently consists of about 30 members.
If you have any problems, please feel free to contact us at ISC or on Facebook, Instagram. We will be happy to help you.
YNU105ウェブサイト

Facebook: @Ynu105
Instagram: @ynu105