English RAKUGO for International Students
English RAKUGO for International Students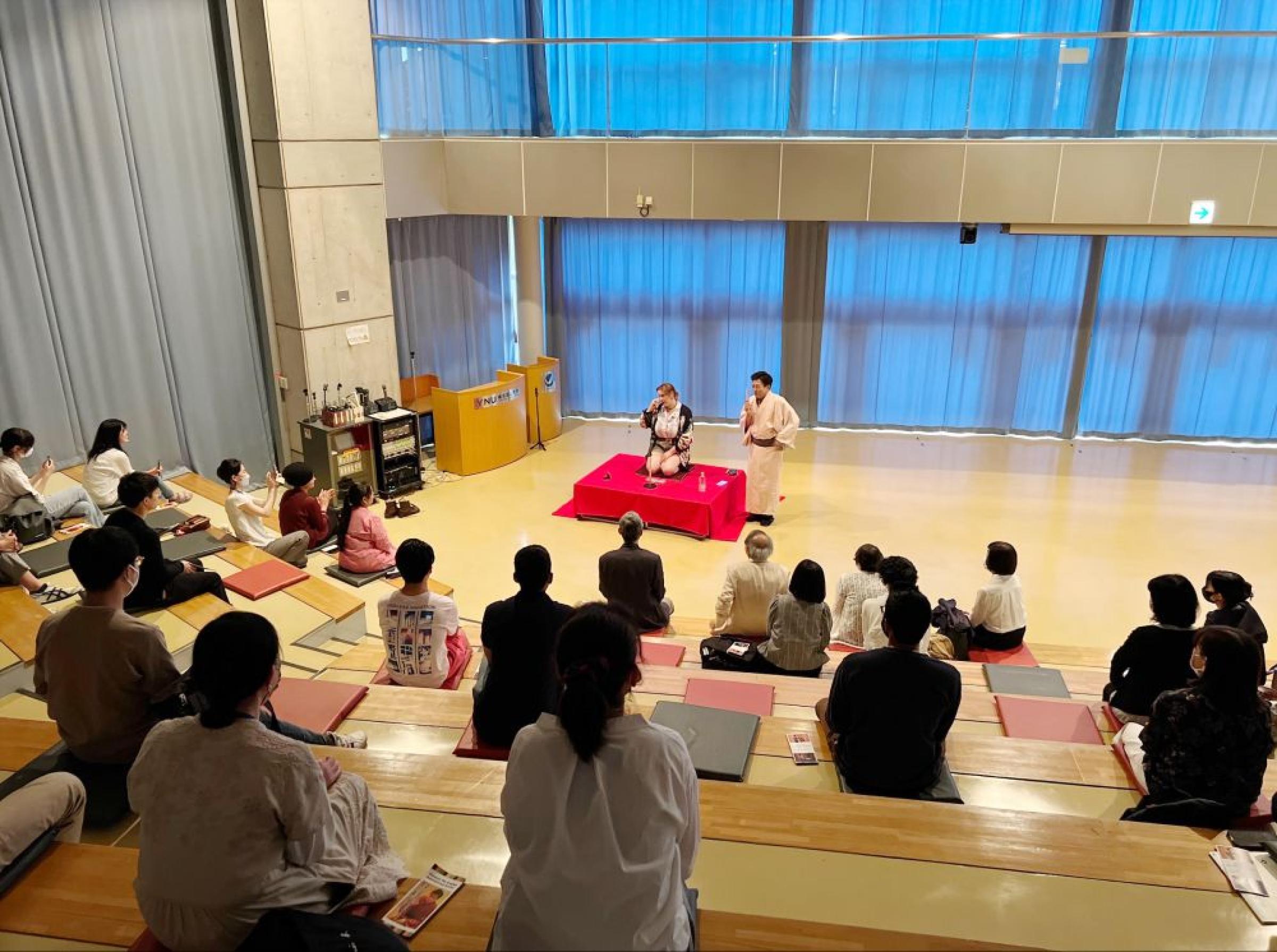 On Wednesday, May 17, 2023, as part of the "Intercultural Experience Program" supported by the Yokohama National University Alumni Association, an English Rakugo performer, Mr. Kimochi, was invited to perform "English RAKUGO" at the Media Hall of the Yokohama National University Central Library.
First, he explained the basics of rakugo, including its origins and the important role of the audience's imagination.
Then, he performed short stories such as "Just a Minute" and "Madam and Curator" while making the most of the uniqueness of English dialogue exchange. After the performance, the participating international students were given a chance to try their hand at acting through demonstrations. They learned how to act different characters by the direction of faces and eyes. They also learned how to make the performance more interesting by changing the tone and atmosphere of their voices. The international students' performance, which was hard to believe that it was their first time, created a great deal of excitement in the audience.
After the rakugo experience, the audience was treated to a performance of "The Zoo" and other pieces. The performance featured an unemployed young man and a retired old man and amusingly depicted a work related to a tiger at a zoo. The participants were drawn in by the sight of the tiger slowly walking around and the powerful performance. After a question-and-answer session with the international students, the event came to a close.
It was a very valuable and fun event for international students and Japanese people to learn about Japanese culture in English.