[Event Report] "BOSAI" Seminar in English - In Cooperation with NHK -

[Event Report] "BOSAI" Seminar in English - In Cooperation with NHK -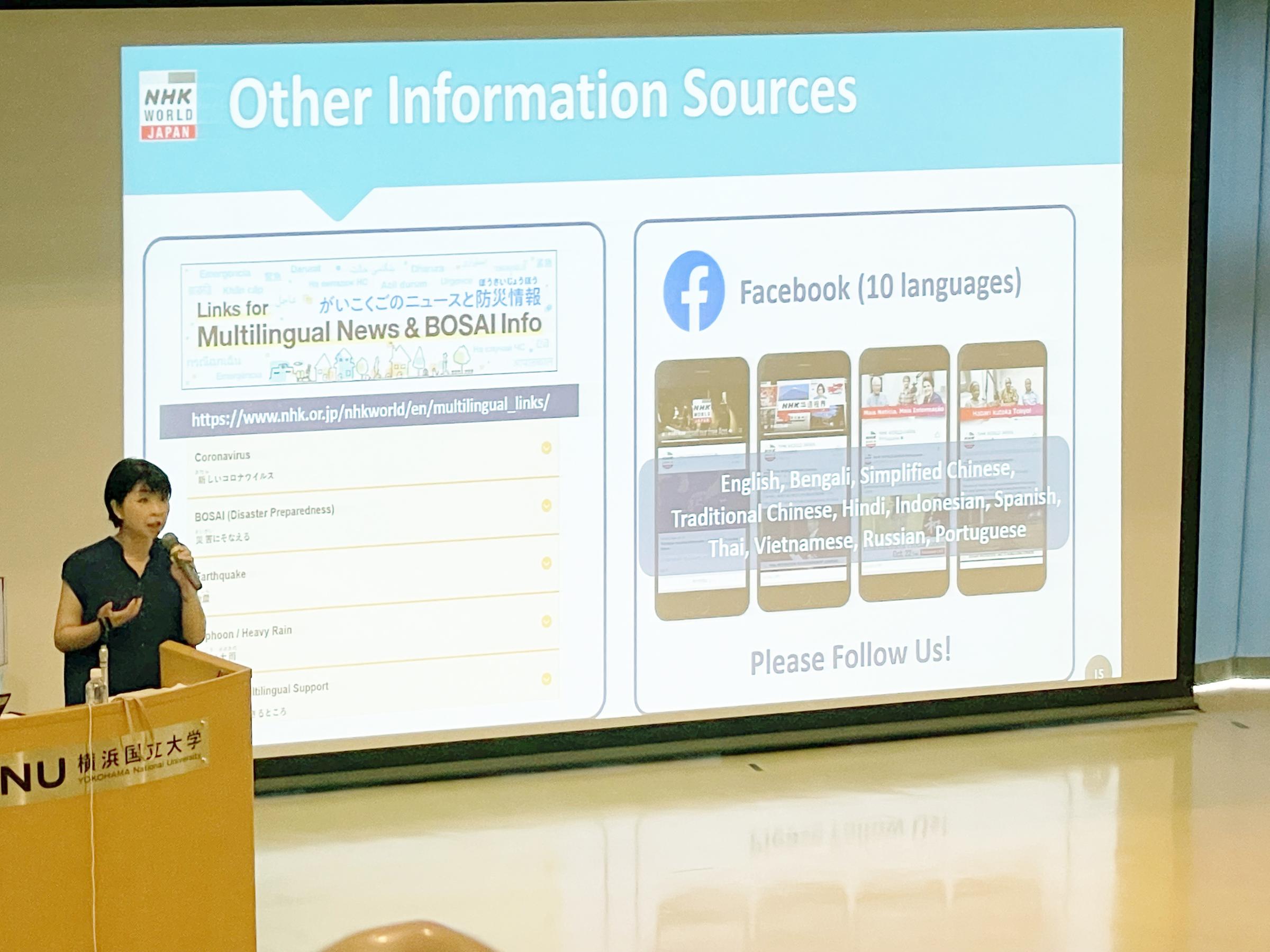 On Friday, July 7, 2023, the Global Affairs Division, with the cooperation of NHK, held a seminar on disaster prevention in English for international students. Due to its climate and geographical conditions, Japan is prone to earthquakes, tsunamis, volcanic eruptions, typhoons, and heavy rainfall, making it one of the most disaster-prone regions in the world. However, some international students are from countries and regions where disasters do not occur as frequently as in Japan, so this seminar is planned annually to raise disaster awareness.
The seminar featured Ms. Yuko Aotani, a former NHK World anchor, and Ms. Sachika Uchida from NHK, who gave a presentation on disaster preparedness and what to do in the event of a disaster. They introduced a number of NHK contents that provide information on disasters in a way that is easier to understand for international students whose native language is not Japanese. They also explained what to do in the event of a disaster by playing the actual announcements that are broadcast during the evacuation drills at the university. Furthermore, with NHK's VR earthquake experience device, which reproduced two types of earthquakes that occurred in the past, participants had the opportunity to experience a large tremor by wearing the device.
This seminar was attended by about 30 people, both international students and local residents. One of the international students commented that the seminar was beneficial because though he had seen major earthquakes in his home country on the news, he did not know what to do in the event of a major earthquake. The participating students were given emergency supplies from the university's rolling stockpile.
For reference
Information about disasters is available in many languages.