[Event Report]"MANZAI" (Comedy performed by a duo) Event
[Event Report]"MANZAI" (Comedy performed by a duo) Event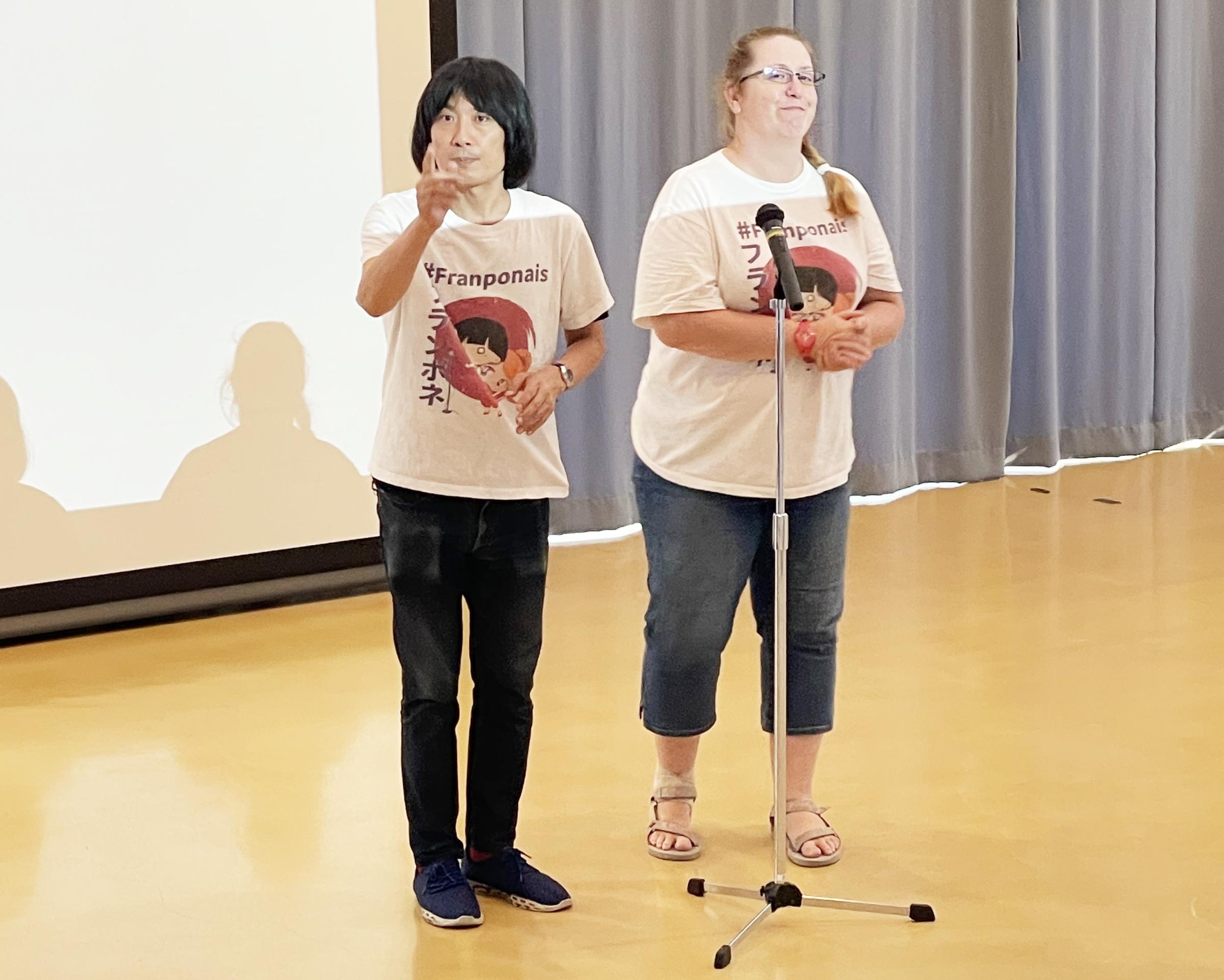 On Monday, October 16, 2023, as part of the "Intercultural Experience Program" supported by the Yokohama National University Alumni Association, a comedy duo "Franponais" was invited to perform "MANZAI(Comedy performed by a duo)" at the Media Hall of the Yokohama National University Central Library.
"Franponais" is an international husband-and-wife comic duo consisting of Manu SHIMAOKA, a native of Kawasaki, and his Swiss wife, Shira. They can perform comedy not only in Japanese and French but also in English and Spanish. They provided a very accessible workshop for both international and Japanese students.
First, they talked about how to create a stage name for a comedy duo. There is a trick to coming up with a name, and the participants were encouraged to brainstorm and form their own comedy duos. Following that, they learned techniques for greetings and the "three-part joke" (a technique of saying two decent words and then a different punchline is delivered on the third word) to elicit laughter.
At the end of the workshop, the participants showcased impromptu stand-up comedy in both English and Japanese, using the fundamentals of comedy taught by Franponais. The students delivered high-quality comedy and the audience was filled with laughter. Through the workshop, the students had the opportunity to engage with different cultures and languages and share laughter, experiencing the truth in Manu's words, "Comedy knows no borders, and there are no language barriers in laughter."