A meeting between the YNU President and a student from Ukraine
A meeting between the YNU President and a student from Ukraine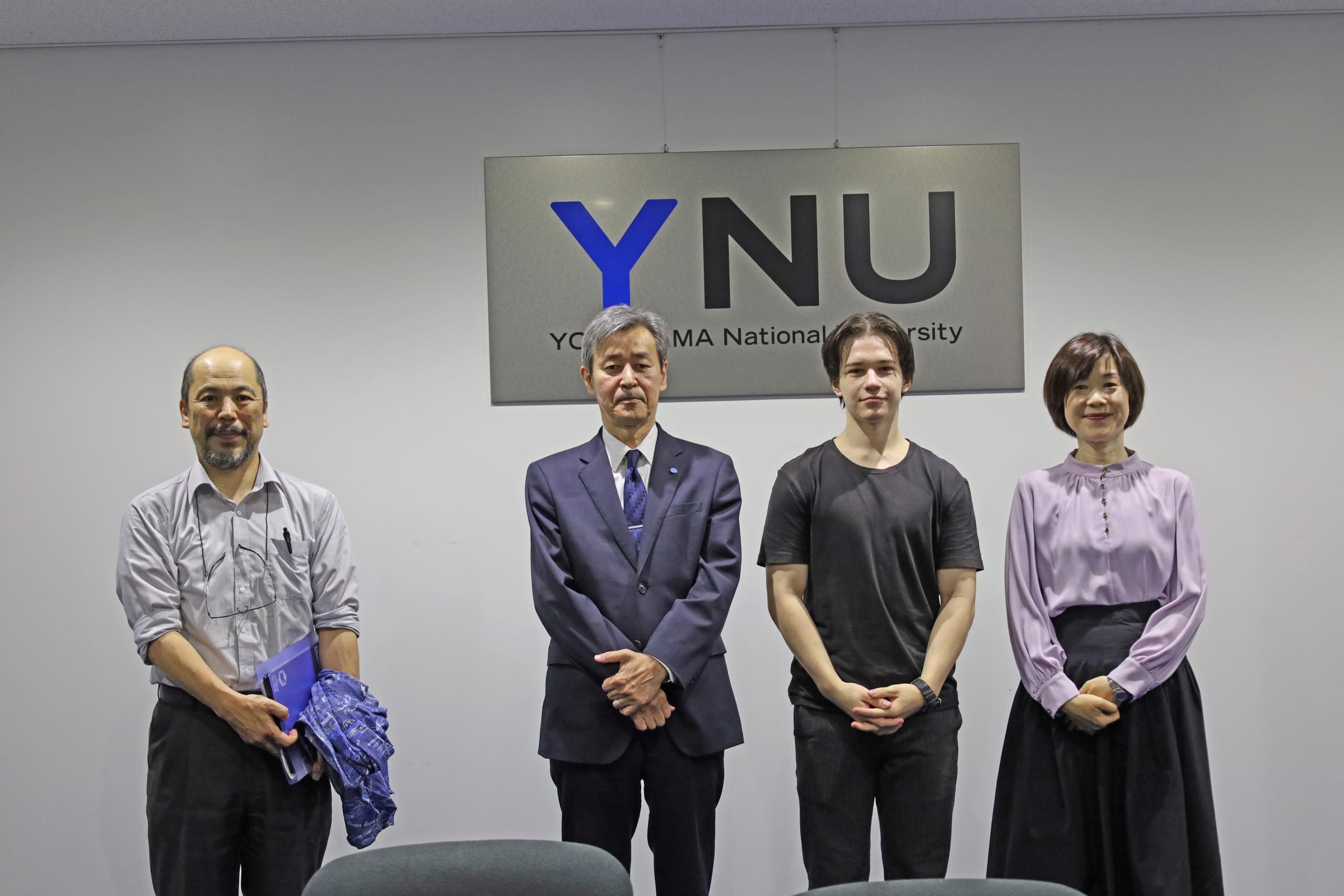 On Monday, October 30, 2023, a meeting was held between a student from Ukraine and President Izuru Umehara.
YNU provided support to 2 special audit students under YNU Support for Ukrainian Students and Researchers last year, including online guidance.
A the meeting, a special audit student whom YNU has continued to support since last year, along with Vice President Hiromi Kabashima, Associate Professor Kazuho Nakamura of the Faculty of Engineering, and Director Tomoko Onishi of the Global Promotion Division, participated. They had a discussion in a friendly atmosphere about his student life at YNU, how he became interested in Japan, his future career paths, and so on.