YNU Participated in Japan Education Fair 2012 in Taiwan
YNU Participated in Japan Education Fair 2012 in Taiwan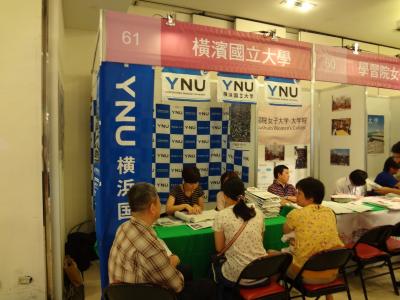 YNU participated in Japan Education Fair 2012 organized by Japan Student Services Organization (JASSO) as an exhibitor. The Fair was taken place in Kaohsiung on July 21st and in Taipei on July 22nd.
The total number of the educational institutions to participate in the Fair was378: 180 in Kaohsiung and 198 in Taipei. There were a large number of visitors in the Fair.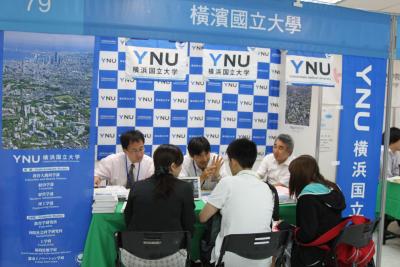 The YNU booth welcomed about 100 and 200 visitors in Kaohsiungand Taipei, respectively. President SUZUKI and YNU administrative officers in charge answered the questions about the admissions, scholarships, campus life at YNU, and so on. They were keen on learning Japanese and had strong desire to study in Japan.
We hope that these visitors will choose to come to YNU in the future.