Western Washington University (USA) Visited YNU
Western Washington University (USA) Visited YNU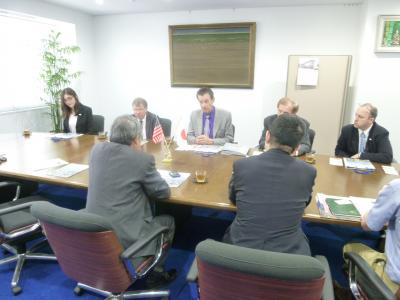 On Friday, August 2, 2013, President Bruce Shepard and four other members from Western Washington University (WWU) made a courtesy visit to YNU. President Kunio Suzuki, Deputy Executive Director for International Affairs Professor Ichiro Araki, Faculty of International Social Sciences Professor Alexander McAulay, International Strategy Organization Assistant Professor Kenji Hasegawa and International Office Manager Ms Yoko Ito welcomed the delegate.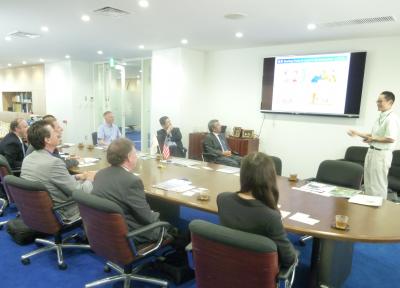 WWU and YNU have much in common. For instance, the two universities have very similar colleges, and are both highly regarded to have a "Green Eco-Campus". It was the first time for WWN and YNU to hold a meeting at the top management level. At the meeting, the two universities introduced and discussed on current situations and future orientation of each university, especially on international exchange programs and approach to environmental issues.
In spite of the limited time, they had a fruitful discussion on the future improvement of international student exchange programs in a friendly atmosphere.