YNU Signed the Academic Exchange Agreement with Ca' Foscari University of Venice
YNU Signed the Academic Exchange Agreement with Ca' Foscari University of Venice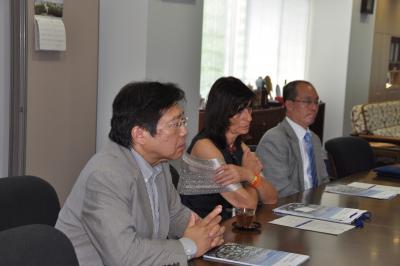 On Tuesday of June 3, 2014, Department of Economics Professor Maria Bruna Zolin, Ca' Foscari University of Venice (Italy) visited YNU to hold a signing ceremony for the academic exchange agreement with YNU.
Ca' Foscari University of Venice is the first business school in Italy and the second in Europe, which was established in 1868. Now the school has been developed to a university with 8 departments, where more than 30 languages are taught. The university offers various interdisciplinary programs and courses at all levels both in Italian and English. The teaching and education is rooted to Venice, one of the most prosperous international cities in the world.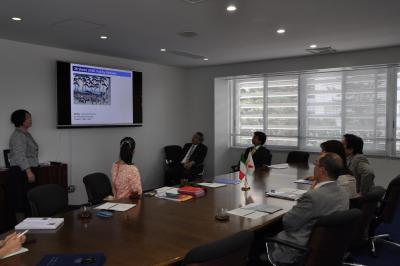 Professor Zolin brought the agreement documents with a signature by Carlo Carraro, Rector of Ca' Foscari University of Venice to visit President's office. There President SUZUKI Kunio welcomed her, along with Vice President MIZOGUCHI Shuji, Dean of College of Business Administration NAKAMURA Hiroyuki, Faculty of International Social Science Professor TANABU Motonari and FUTAGAMI Shiho, who has fostered signing this agreement, and International Strategy Organization Associate Professor ANDRADE Hisami. After the mutual greetings, Associate Professor Andrade gave a presentation on YNU introductions, to make Professor Zolin to listen carefully.
Next, President Suzuki signed the agreement documents to make them effective. The agreement declares student exchanges first and defines mutual student sending programs. It is expected such exchange programs are utilized actively and effectively in the future, as well as those for faculty & administrative staff.