President Suzuki and YNU Delegates Visited Beijing and Shandong
President Suzuki and YNU Delegates Visited Beijing and Shandong
From September 21st (Sun) to 24th (Wed), President SUZUKI Kunio, Executive Director and Vice-President YAMADA Hitoshi and other 4 delegates visited Shandong University, University of International Business and Economics, and University of Science and Technology Beijing (China).
In Shandong University, the YNU delegates had discussions with President ZHANG Rong, School of Economics Associate Professor ZHANG Yan (YNU alumna) and other people on outlines of the both universities and the future interchanging plans.
Next, the delegates made a tour to the university museum, attended by student volunteers, to watch the very precious exhibitions of cultural assets, such as the character-carved ostracons.
At School of Economics, Professor TOMIURA Eiichi gave a lecture (Title: Contract Enforcement and Value-added Trade).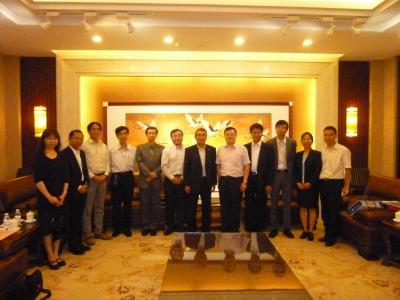 In University of International Business and Economics, which is one of YNU partner universities and where one of YNU Branch Offices is located, the delegates exchanged opinions with Vice President Zhao on implementation of double-degrees programs.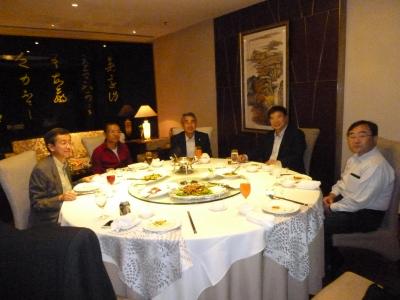 It was the first visit for YNU to visit University of Science and Technology Beijing after signing an exchange agreement to have discussions on the practical approaches to foster the future international interchanges along with President ZHANG Xinxin, Vice-President ZHANG Yue, and Professor SONG Bo (YNU alumnus).
Furthermore, Executive Director YAMADA Hitoshi and Professor KONAGAI Kazuo gave a lecture each at their School of Civil and Environmental Engineering.