SAKURA Exchange Program in Science
Japanese Advanced Technology, Science, and Cultural Experience Program for Dalian University of Technology (China)

SAKURA Exchange Program in Science
Japanese Advanced Technology, Science, and Cultural Experience Program for Dalian University of Technology (China)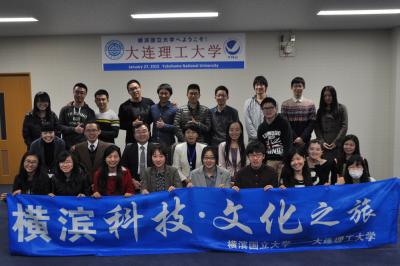 Yokohama National University International Strategy Organization accepted 15 undergraduate students and two faculty members from the Dalian University of Technology (China) supported by the Japan-Asia Youth Exchange Program in Science (SAKURA Exchange Program in Science) on 19-28 January, 2015. This program carried out to invite them who study mechanical, materials and computer science in Japanese, learn special fields performed by touching the cutting-edge science and technology of Japan and the Japanese culture through the program which includes company visits and discussions of special lectures by YNU faculty and students. The purpose of this program is to understand about Japan's history and culture.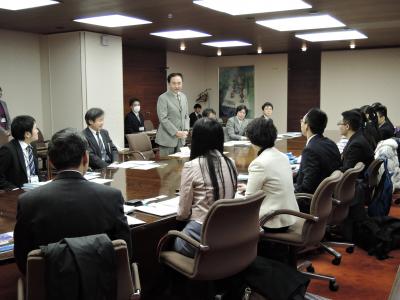 The Dalian University of Technology students made courtesy visits to Kanagawa prefecture governmental office and Yokohama city office, in addition, visited Fujitsu Technology Hall, Fujitsu Laboratories, NHK (Japan Broadcasting Corporation), TEPIA (Association for Technological Excellence Promoting Innovative
Advances), Hitachi Harmonias Compidence Center, and NEC Platform Innovation Center during their 10 days stay.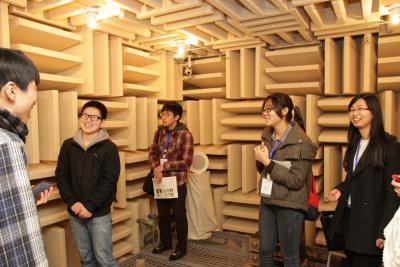 As activities on the campus, they had a lecture of Japan culture by Associate Professor Hisami Andrade, a lecture on the science and technology of Japan as Professor Hiroshi Arisawa, Yokohama City University Graduate School, and KENDO taught by Professor Shohei Yoshida. Also, they were divided into four groups and visited the laboratory. 19 YNU students and Dalian University of technology students had group discussion with presentation materials, and created cultural exchanges.
It was made great announcement that significant stay was made on the closing ceremony. Even though it was a short 10-day period, many students expressed thoughts about Japan's advanced science and technology and culture, seeing with their own eyes and felt their own experiences. Also, some of them wished to study more advanced science and technology of Japan at YNU's Graduate School in the future. It is noteworthy that this program not only government offices and companies, led to the success of the program also deepened exchanges and understanding with each other and that the Japanese students and international students, and civil society who actively participated in.
(Coordinator Professor Haoyuan Xu)