Universiti Utara Malaysia(UUM) made a courtesy visit to YNU
Universiti Utara Malaysia(UUM) made a courtesy visit to YNU
On May 28th, Deputy President Abdul Malek Abdul Karim, Student Manager Mohd Dino Khairri Sharffuddin, and a student from UUM made a courtesy visit to YNU.President Yuichi Hasebe, along with Exective Director Fumihiko Nakamura, Dean of the Faculty of Business Administration Hiroshi Morita, and faculties from Business Administration, and International Strategy Organization welcomed the visitors from UUM.Twelve YNU students including those who visited UMM for a short-term exchange program in March, 2014 also attended at the meeting.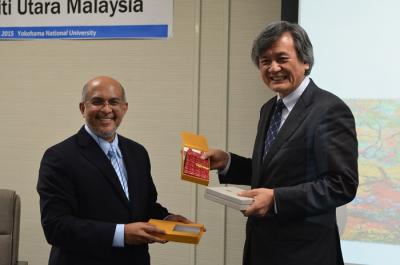 After Deputy President Abdul Karim responded to a welcome speech by President Hasebe, and Dean Morita, YNU students made a presentation about Japan. They also introduced one of YNU's activities,"Muslim Friendly approach". At the end of the meeting, 2 exchange students from Malaysia showed their campus life at YNU.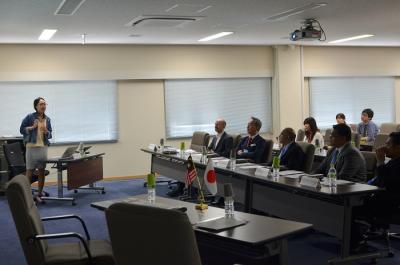 UUM is under the YNU's inter-university exchange agreement. A short-term exchange program is available to students at both schools.As this visit allowed faculties of Business Administration to participate more actively in the meeting,we hope to expand international exchanges with UUM from students' levels to research levels.