Beijing Jiaotong University (China) Visited YNU
Beijing Jiaotong University (China) Visited YNU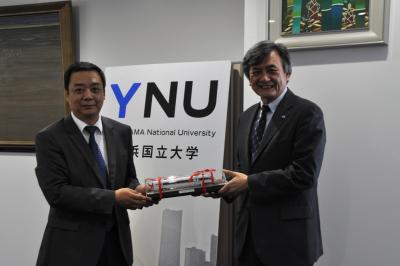 On Wednesday, July 8, 2015, Vice-President Jun Liu, Beijing Jiaotong University (Hereafter BJTU, China) and other 2 faculty members visited YNU.
BJTU was originated from Beijing Railway Management Training School established in 1896 to have had its history of over 100 years. The university has been characterized with the academic fields of railway and communication to be developed to one of the national key universities in China, to have 14 colleges and schools. They visited Japan to participate in the 9th UIC World Congress on High Speed Rail held in Tokyo and came to YNU to see Executive Director Fumihiko Nakamura, who had been involved in the same academic field from before.
The delegation visited the President's Office to be welcomed by President Yuichi Hasebe, Executive Director Nakamura, and Deputy Manager of International Office Mr. Hiroshi Inoue. People exchanged business cards and introduced one another and also opinions on the certain research fields, such as railways or urban transportation. BJTU presented a downscaled replica of CRH3001, "Harmony (China Railway High-speed)" and so on to YNU, to have a discussion in a warm atmosphere.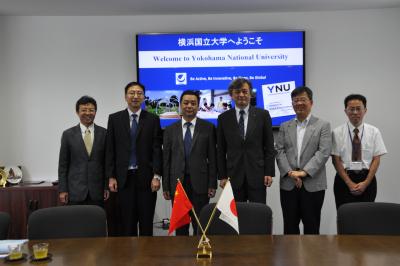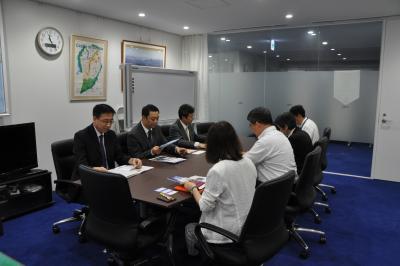 Next, the delegation and the certain people from YNU moved to the Executive Director Nakamura's Office to have a meeting on acceleration of practical exchanges. Development of future academic exchanges and research collaboration is expected.