The 9th Meeting of Port-city Universities League Was Held in São Paulo
The 9th Meeting of Port-city Universities League Was Held in São Paulo
Organized by the University of São Paulo(USP), the 9th Meeting of the Port-city Universities League (PUL) was successfully held in São Paulo on October 5th - 7th under the theme of "Sustainability of Port Cities: Environment, Quality of Life and Smart Logistics." PUL was established in 2006 as a unique international league of universities located in the world's preeminent port-cities. Having its secretariat in Yokohama National University, PUL consists of 15 universities from 12 countries. From YNU, Executive Director of International Affairs and Public Relations Fumihiko Nakamura, Professor of College of Education and Human Sciences Keiichiro Yoshida, Associate Professor of Faculty of Engineering Yoshiaki Hirakawa, and International Office Administrative Staff Ms. Rui Sakurai participated in the meeting representing the PUL Secretariat.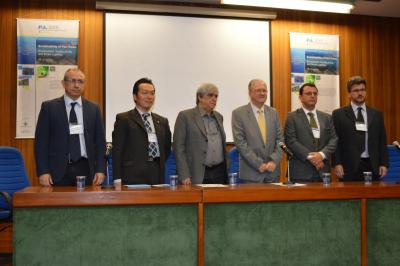 On the opening ceremony, USP President Marco Antonio Zago, Dean of Escola Politécnica Prof. Dr. José Roberto Castilho Piqueira, and other 4 delegates gave an opening address each. On behalf of the PUL Secretariat, Associate Professor Hirakawa expressed gratitude to Prof. Jesse Rebello de Souza Junior, the organizer of 9th PUL, and other staff of USP for the great efforts to prepare the meeting and then gave the words that it was a great pleasure to hold the 9th meeting at the University of São Paulo with which he personally had been strengthening the cooperative relationship.
On the first day, the participants from PUL member universities gave presentations. From YNU, Associate Professor Hirakawa gave one under the title of "Development of Mini-buoy for Ocean Wave Measurement", and then Professor Nakamura did other, "Urban Mobility Designing Focusing on Potential of Buses."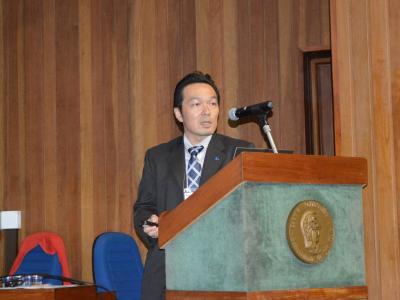 On the second day, the 9th PUL participants welcomed speakers from the City of Santos, which had the biggest port in Brazil, and also certain specialists from enterprises located there. After the meeting, Professor of USP Kazuo Nishimoto introduced the Ship Model and Sea Keeping Basin of USP and other some experimental facilities for the participants.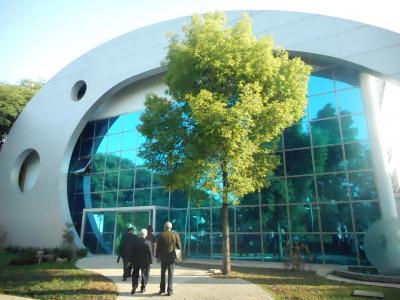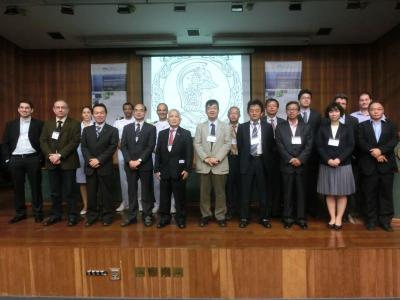 On the 3rd day, the participants made a tour to the City of Santos along with the students of USP. First, they visited Petrobras, the biggest oil drilling company in the southern hemisphere as well as in Brazil, and observed the control systems of the huge pipelines and platforms. Next, they called at the Port of Santos by cruising, and then visited the historical area of the city.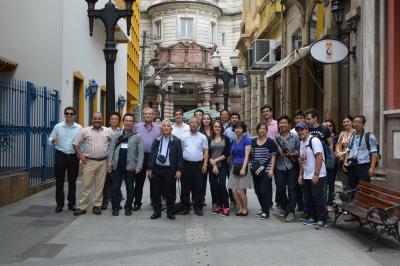 The next annual meeting is planned at Dalian, China, in the fall of 2016, to be hosted by Dalian University of Technology.