Macquarie University (Australia) Visited YNU
Macquarie University (Australia) Visited YNU
On Monday, October 19, 2015, Professor Eryk Dutkiewicz from Macquarie University (Australia) visited YNU. Macquarie University has been a partner university of YNU since 1998. Executive Director of International Affairs Fumihiko Nakamura and International Office Manager Ms. Yoko Ito welcomed Professor Dutkiewicz to make a courtesy visit at the Executive Director's Office. After that, International Strategy Organization Professor Shohei Yoshida gave a presentation to introduce YNU at the International Office Meeting Room.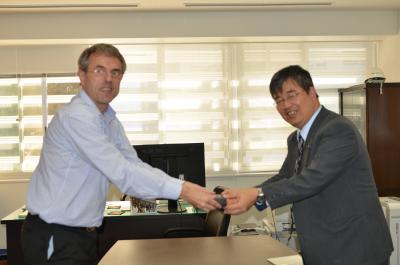 YNU student volunteers for international affairs and a student from Macquarie University who had just enrolled YNU JOY Program since October 1 introduced the delegate to the exhibition of the Second International Week which took place during October 20 (Tue) – 23 (Fri). The exhibition on Macquarie seemed to attract the Professor's interest so much.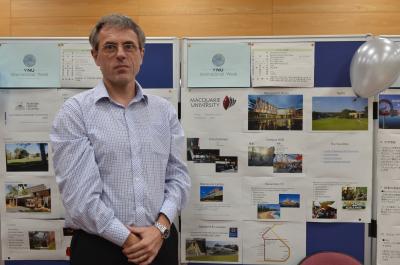 Further development and reinforcement of exchanges with Macquarie would be expected.