Prince of Songkla University (Thailand) visited YNU
Prince of Songkla University (Thailand) visited YNU
On July 20th 2016, Wednesday, a delegation of Prince of Songkla University headed by Vice President Perapong Tekasakul visited YNU.
The guests were welcomed by President Yuichi Hasebe, Executive Director and Vice President in Research and Evaluation Shin Morishita, Executive Director and Vice President in International/External and Public Relations Fumihiko Nakamura, Head of International Strategy Organization Professor Hiromi Kabashima, Professor Shrestha Nagendra from Faculty of International Social Sciences and Manager of International Office Tomoko Takeuchi.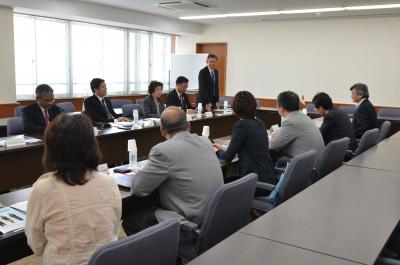 YNU and Prince of Songkla University are partner universities and have been maintaining constant exchanges mainly among the Faculty of Engineering and Faculty of Environment and Information Sciences. This courtesy meeting was particularly organized to encourage the greater cooperation of the fields of Arts and Social Sciences as well.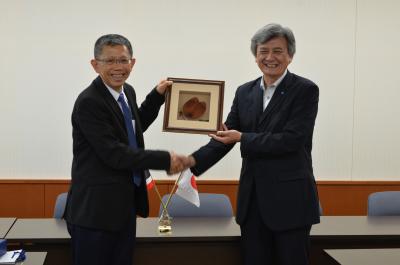 The participants actively discussed the possibility of the future student exchange as well as research exchanges in the Arts and Social Sciences areas in the meeting. It is expected that this visit ensures the further development in the relationship between Prince of Songkla University and YNU.