Portland State University(USA)visited YNU
Portland State University(USA)visited YNU
On August 8th 2016, Monday, Professor Patricia J. Wetzel from Portland State University visited YNU.
The guest was welcomed by President Yuichi Hasebe, Executive Director and Vice President Fumihiko Nakamura and Manager of International Office Tomoko Takeuchi at the President Office.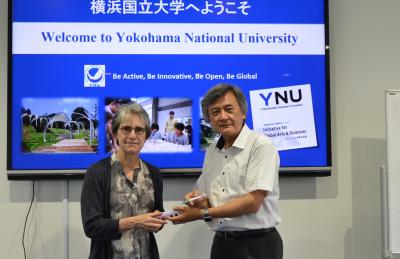 The participants shared the information about the past history of the relationship between both universities. Afterwards, the discussion reached the possibility of the future student exchange such as short-term programs including Summer Program.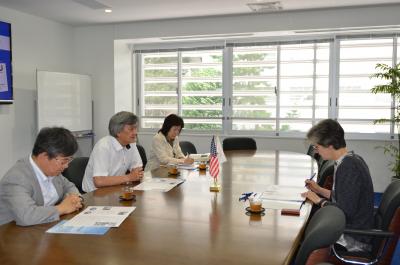 After the first meeting at the President Office, Professor Wetzel had the opportunity to meet Head of International Strategy Organization Professor Hiromi Kabashima, Professor Yukiko Tashima, Associate Professor Kenji Hasegawa and Lecturer Chiemi Hanzawa at International Office and talked about the actual programs for student exchanges such as Japanese programs.

We hope that this visit deepens the relationship between YNU and Portland State University.