The 10th Meeting of the Port-city Universities League was held in Dalian (China)
The 10th Meeting of the Port-city Universities League was held in Dalian (China)
The 10th Meeting of the Port-city Universities League "Coordinated Development for Port, Transportation and City" was held at Dalian University of Technology, China (Organizer: Director of International Office Prof. Sheng-Chuan Zhao) .
The Port-city Universities League (PUL) was proposed by YNU and established in 2006. The purpose of this league is to build networking between the universities located in port cities in the world. The members also aim to share various cultural aspects related to port areas such as history, trading, industry, oceanographic research and life style as involving residents around the areas. 15 universities from 12 countries currently belong to PUL as members.
The members of YNU delegation were Vice-President and Executive Director of International Affairs Fumihiko Nakamura, Professor of Faculty of International Social Sciences Ichiro Araki, Associate Professor of Faculty of Engineering Yoshiaki Hirakawa, Professor Hiroshi Katsuchi, Professor Kazuo Konagai, Assistant Professor Shino Miura from Faculty of Urban Innovation and International Office Senior Staff Rui Sakurai. 13 of YNU students from College of Engineering Science and Graduate School of Urban Innovation also attended this meeting.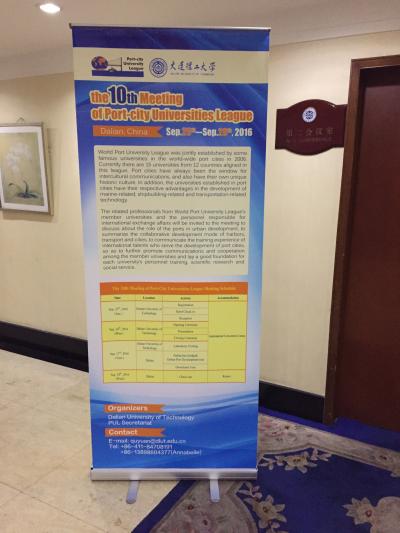 On the first day, there were presentations by several members of PUL. In the beginning, Special Advisor to the President of Dalian University of Technology Dr. Mingshu Bi welcomed the participants with his speech. Then, Executive Director Fumihiko Nakamura from YNU addressed his opening speech and presented a commemorative gift to Dr. Bi.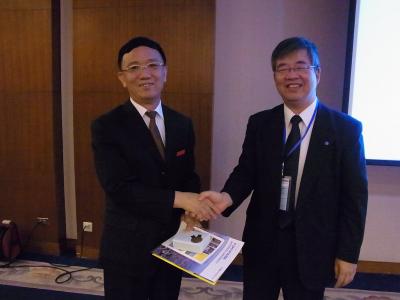 At the seminar 13 speakers from 8 universities presented their own research. The research report of the YNU representative were given, namely "Mobility Design Concept for Port Cities" by Executive Director Nakamura, "Planning and Management of Pedestrianized Streets in Mega Cities" by Assistant Professor Miura, "Liquefaction Vulnerability of Urban Port Areas and Importance of keeping Accurate Records" by Professor Konagai, "Evaluation of Stiffness of Wind Turbine Tower with Consideration of Flange joint Separation" by Professor Katsuchi, and "Trade Facilitation in the WTO Context" by Professor Araki. The audience asked many questions and lively discussed about the introduced topics.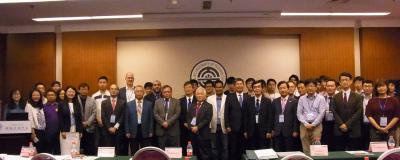 On the second day, the host university showed the campus around and introduced the State Key Laboratory of Coastal and Offshore Engineering, Institute of Ocean Engineering and facilities such as Multi-Purpose Wave Basin to the guests in the morning. Furthermore, the group members were also guided to some places of Dalian in the afternoon such as Dalian Bay Bridge, which is 6.8km long, lying over the ocean, Xing Hai square and Lao Hu Tan which is well known place as one of the most spectacular views in Dalian.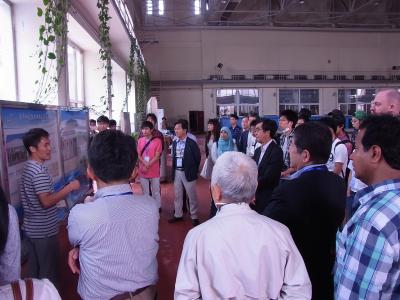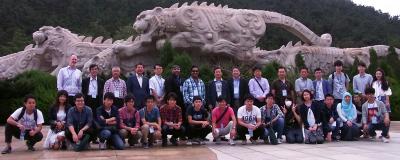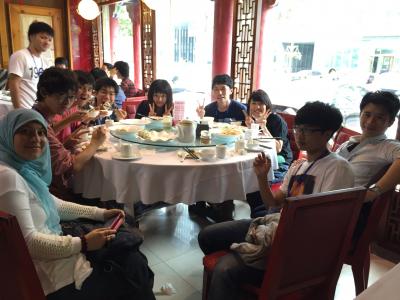 It was meaningful that the students from Dalian University of Technology and YNU were involved in this program. Whereas mainly the researchers attended the past PUL meetings, PUL provided opportunities to develop networking among the students and would do more in the future.
The 11th Meeting of the Port-city Universities League will be hosted by Incheon National University, Korea.