Shandong University(China)visited YNU
Shandong University(China)visited YNU
On October 17th Monday, 2016, Associate Professor Zhang Yan from Shandong University visited YNU. She is a YNU graduate and visited YNU as a leader of SAKURA Exchange Program in Science which the students from the various parts of China participated in.
The visitor was welcomed by President Yuichi Hasebe, Professor Xu Hao Yuan from International Strategy Organization and Manager of International Office Tomoko Takeuchi at the president office.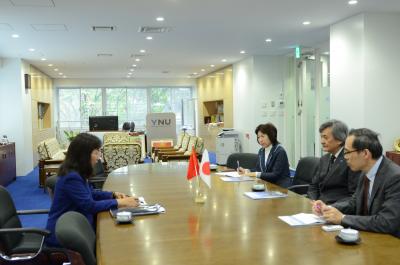 At the meeting, they discussed the past exchange situation, the short visit program such as a summer school and the student exchange that utilizes scholarships, also the possibilities of future joint research.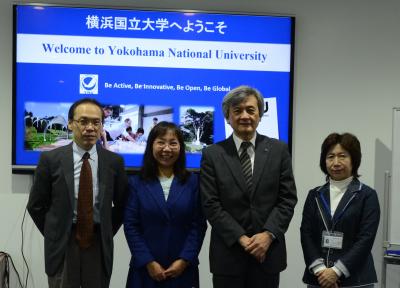 It is expected that this visit will lead to an active interaction among Shandong University, Chinese various regions and YNU.