University of East Anglia (UK) visited YNU
University of East Anglia (UK) visited YNU
On October 27th Thursday, 2016, Executive Dean of Science Professor Philip Gilmartin and Director, Centre for Japanese Studies Professor Simon Kaner from University of East Anglia visited YNU.
University of East Anglia and YNU has been partner universities since 2013.
The visitors were welcomed by Executive Director and Vice President Shin Morishita, Executive Director and Vice President Fumihiko Nakamura, Executive Advisor to the President Kazuyuki Hiratsuka from Faculty of Environment and Information Sciences, and International Office Manager Tomoko Takeuchi at the Executive Director's office.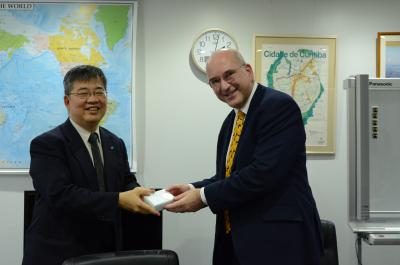 At the meeting, Executive Director Nakamura explained each faculty and English programs of YNU. Then, Professor Gilmartin and Professor Kaner introduced the campus, facilities, oversea branches, and the Japanese Studies program of University of East Anglia. Afterwards, the participants discussed the possibility of the future student exchanges.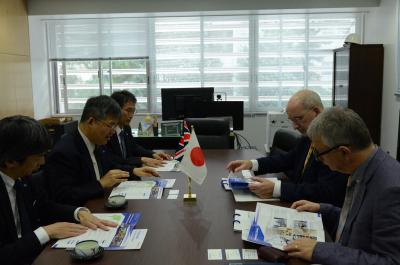 This visit is expected to facilitate the future development of the relationship between University of East Anglia and YNU.