YNU(Yokohama National University) - PolyU (The Hong Kong Polytechnic University) - SCU(Sichuan University) Joint Program "Workshop on Frontiers of Multi -Hazard Mitigation Strategies in Urban Areas-" was held at YNU
YNU(Yokohama National University) - PolyU (The Hong Kong Polytechnic University) - SCU(Sichuan University) Joint Program "Workshop on Frontiers of Multi -Hazard Mitigation Strategies in Urban Areas-" was held at YNU
A workshop on "Frontiers of Multi-Hazard Mitigation Strategies in Urban Areas – Highlighting geotechnical aspects –" was held at Room 211, Lecture Hall2 (Econ) on November 7th, Monday, 2016, Yokohama National University (YNU hereafter) inviting keynote speakers from the Hong Kong Polytechnic University (PolyU hereafter), Sichuan University (SCU hereafter), Sabo and Landslide Technical Center and the City of Yokohama. This event was jointly organized by the International Strategy Organization, YNU, Faculty of Urban Innovation, YNU, Faculty of Construction and Environment, PolyU, Institute of Disaster Management and Reconstruction, Sichuan University – Hong Kong Polytechnic University and co-sponsored by SAKURA Exchange Program in Science of the Japan Science and Technology Agency・Japan-Asia Youth Exchange Program in Science. It was the second workshop that YNU jointly organized with PolyU, following the first workshop held on March 18th, 2016 in Hong Kong.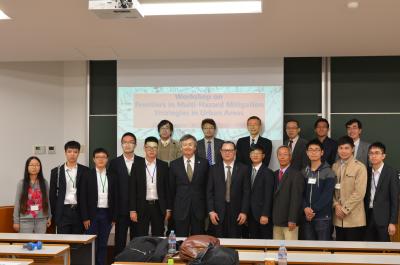 Hong Kong has been expanding further upon the steeper natural hillsides that fringe its urban area. Chengdu, with the epicenter of the Great Wenchuan Earthquake of 2008 in mountains rising behind it, has been under the threat of long-lasting geo-hazards. Yokohama, which was once completely flattened in the 1923 Great Kanto Earthquake, has long been expanding upon both flat lands and hill tops, so as well. This workshop, with its official language of English, aimed to exchange expertise, experiences and knowledge for building effective cooperation among scientists from Hong Kong, Chengdu and Yokohama to promote sustainable development and manage natural disasters through the knowledge and practices of experts.
Firstly, Dr. Fumihiko Nakamura, Executive Director and Vice President kicked off the event with his opening address. Then, Professor Kazuo Konagai from Faculty of Urban Innovation explained the aim of the workshop.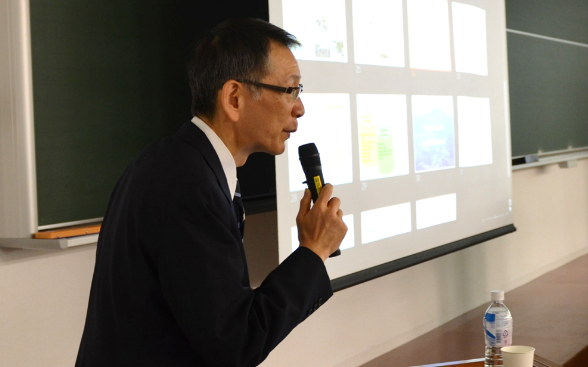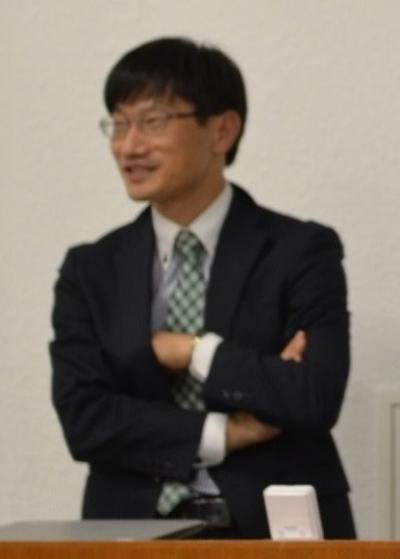 The workshop consisted of two sessions. Total four keynote speakers provided lectures in the first session "Geo-hazards in urban areas and mitigation strategies". They are (1) Dr. Hiroyuki Ono, Managing Director and Head of Sabo Technology Research Institute Sabo Technical Center delivering a keynote speech on "Sediment Disaster Risk Management in Japan", (2) Dr. Kam-Tim Chau, Professor at the Department of Civil and Environmental Engineering whose lecture was on "Landslides, rockfalls, and debris flows researches at HK PolyU", (3) Dr. Lin-Sheng Gu, Professor and Executive Director of Institute for Disaster Management and Reconstruction, Sichuan University – Hong Kong Polytechnic University delivering a speech on "Geological Hazard Control of the Reconstruction and Recovery of Lushan Earthquake in China" and (4) Mr. Masato Tachibana, Chief Secretary of Crisis Management, City of Yokohama whose talk "Strategies of Yokohama city for mitigating sediment disasters" showed us the challenging attempt that the city of Yokohama is currently undertaking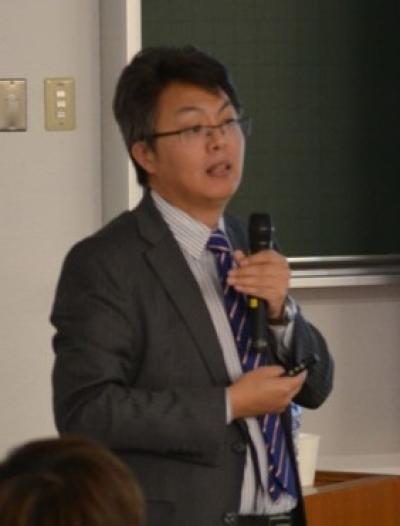 In the second session, "Multi-hazard mitigation strategies and urban risk management", Dr. Jian-Guo Dai, Associate Professor, Faculty of Construction and Environment, PolyU provided a lecture on "Seismic retrofit of reinforced concrete structures using fiber-reinforced polymer composites" and Dr. You-Lin Xu, PolyU Chair Professor presented "Long-period ground motion simulation and its impact on seismic response of high-rise buildings".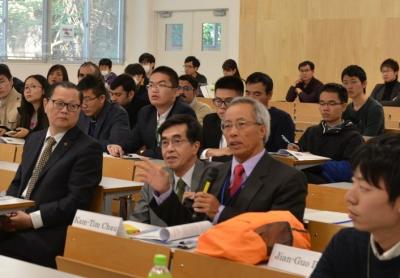 In addition to YNU professors and students of College of Engineering Science, 25 international students, researchers and 10 participants of the SAKURA Exchange Program in Science from PolyU and SCU have gotten in on active discussions, that followed each keynote speech, about future strategies for mitigating natural disaster impact on urban areas. Finally, the workshop ended with a closing address from Mr. Yuichi Hasebe, President of the Yokohama National University.

The past two workshops organized by YNU, PolyU and SCU have a common keyword, "Multi-hazard Mitigation", and it is all the more expected that the active discussions made in these workshops further accelerate research activities among these universities in this important field for urban areas because Yokohama, Hong Kong and Chengdu are now more seriously endangered by extreme events such as earthquakes, torrential rains, high tides, strong winds, etc. given the similar natural environments.