A delegation from University of Southampton UK visited YNU
A delegation from University of Southampton UK visited YNU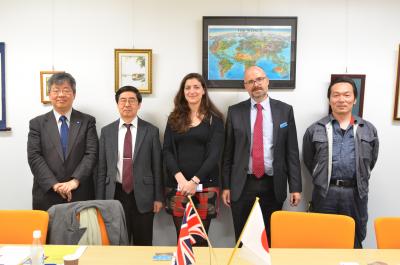 On April 26th Wednesday, 2017, Professor Peter Smith, Associate PCV International and Ms Eleonora Gandolfi, International Partnerships Manager, International Relations from University of Southampton visited YNU.
The visitors were welcomed by Executive Director and Vice President Fumihiko Nakamura, Professor Makoto Arai and Associate Professor Yoshiaki Hirakawa from Faculty of Engineering Division of Systems Research, and International Office Manager Tomoko Takeuchi. Before the meeting, getting on the TOYOTA MIRAI, an official vehicle running with hydrogen energy, Prof. Smith and Ms. Gandolfi visited YNU's Ship Model and Sea Keeping Basin by the guidance of Associate Professor Hirakawa.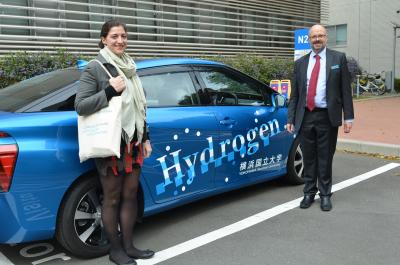 In the meeting, both universities exchanged opinions on the 11th International Meeting of the Port-city Universities League to which both schools are affiliated, as well as exchanging information on university overview, excellent research areas, international development, and programs for international students.
It is expected that this visit will facilitate the further development between University of Southampton and YNU.