President Hasebe attended 2018 Japan-Taiwan University Presidents' Forum
President Hasebe attended 2018 Japan-Taiwan University Presidents' Forum
On June 7th Thursday, 2018, 2018 Japan-Taiwan University Presidents' Forum was held at Royal Hall, RIHGA Royal Hotel Hiroshima, organized by the Japan Committee of Universities for International Exchange (JACUIE) and co-organized by Foundation for International Cooperation in Higher Education of Taiwan (FICHET). From YNU, President Yuichi Hasebe and Professor Haoyuan Xu of International Strategy Organization attended this forum.
The theme was "Enhancement of Educational and Research Collaboration Corresponding to the Globalization of Society". Participants discussed about the necessity of collaboration in science and technology among universities and higher education in the fields such as local and global issues, human resources development, and science technology promotion. 197 people attended in total from 66 Japanese universities, 39 Taiwanese universities, and related institutions in Japan and Taiwan.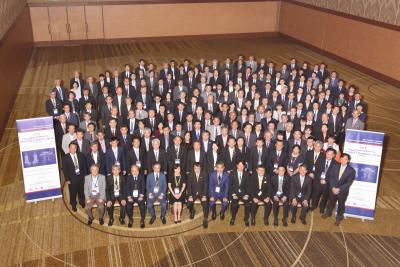 The forum was organized with 5 sessions as "Session 1: Introductory Session - Educational Aspects: Enhancement of International Education and International Student Mobility in Response to the Globalization", "Session 2: Introductory Session – Research Aspects: Enhancement of International Research Exchange and Industry-University Collaboration for Innovation", "Session 3: Plenary Session (Educational Aspects)", "Session 4: Plenary Session (Research Aspects)", and "Session 5: Joint Statement between JACUIE and FICHET". President Hasebe presented as one of presenters of Session 1 and explained about double degree programs of YNU.
Also, President Hasebe and Prof. Xu had an opportunity to have a meeting with Professor Ching-Min Chen, Associate Vice President for International Affairs of National Cheng Kung University (NCKU). Both exchanged opinions about the cooperation between NCKU and YNU and exchange significant and fruitful information regarding concluding agreement between universities and double degree program. The Department of Economics, NCKU and the College of Economics, YNU have concluded agreement between faculties in August 2016 and both agreed to exchange information and discuss continuously for concluding an exchange agreement between universities. NCKU President Huey-Jen Jenny Su, the representative person for Taiwan side of this forum, also showed her motivation to develop good relationship between NCKU and YNU.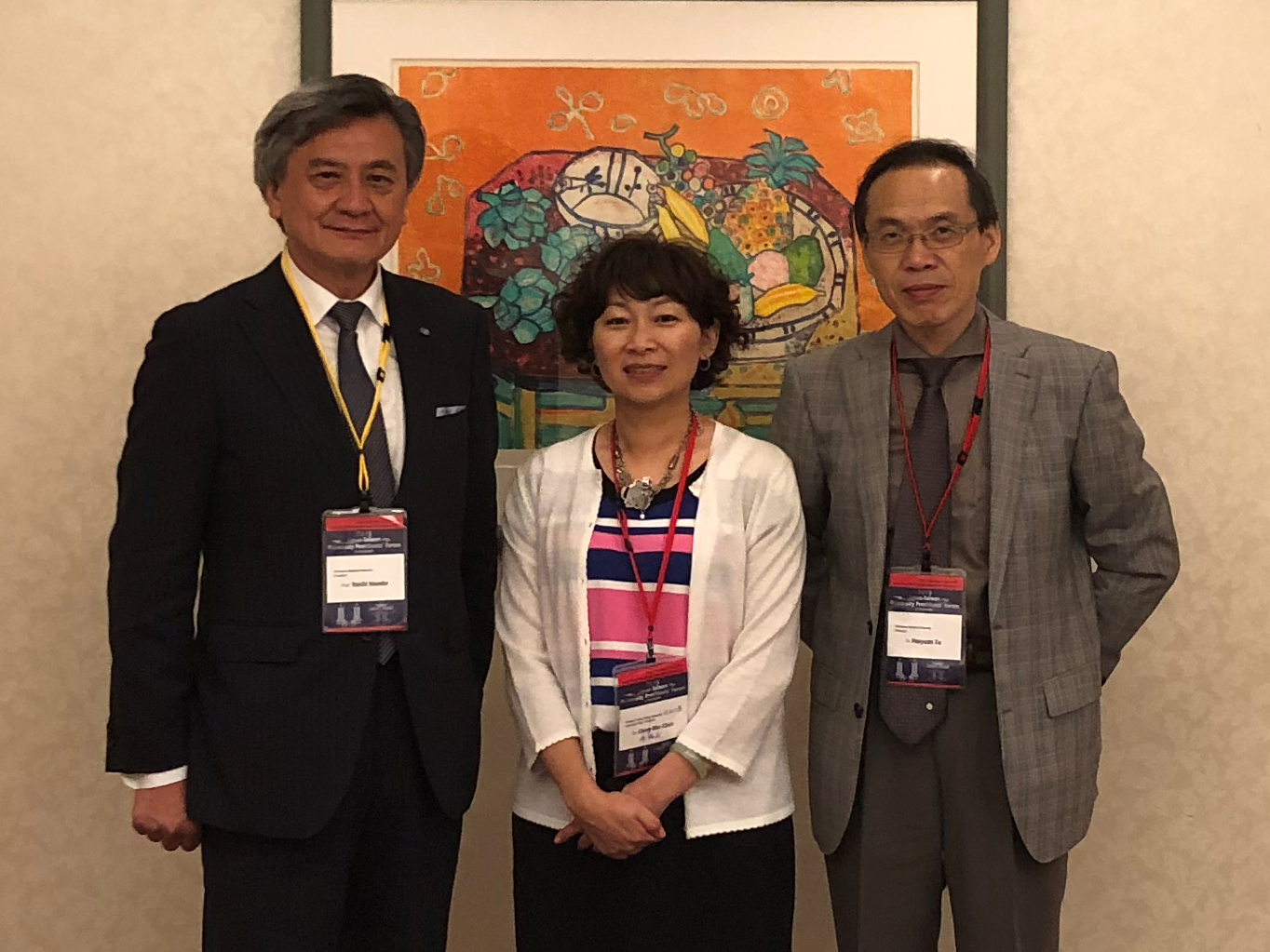 President Hasebe and Prof. Xu exchanged opinions with many other partner universities of Taiwan, too and agreed to strengthen their partnerships. Through the participation of this forum, it is expected to activate the relationship between YNU and Taiwanese universities.