A delegation from Yonsei University, Korea visited YNU
A delegation from Yonsei University, Korea visited YNU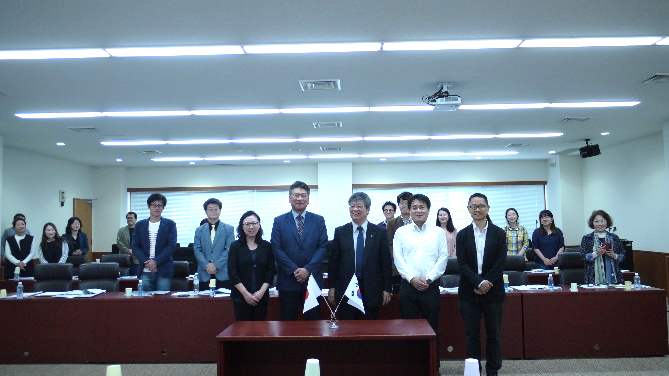 On October 11th Thursday, 2018, Graduate School of Economics Team Leader Kwang Soo Jeong and 21 staff members from Yonsei University, Korea visited YNU. The visitors were welcomed by Executive Director and Vice President Fumihiko Nakamura, Professor Hideki Ochiai from the Faculty of Engineering, Associate Professor Kenji Hasegawa from International Strategy Organization and International Office Manager Tomoko Takeuchi.
In the meeting, Executive Director and Vice President Nakamura stated welcome greetings, then the question-and-answer session was held in a way that YNU responded to the question list which was submitted in advance from Yonsei University. Questions ranged in various fields such as academic contents, energy saving measures and so on, active exchange of opinions took place within a limited time.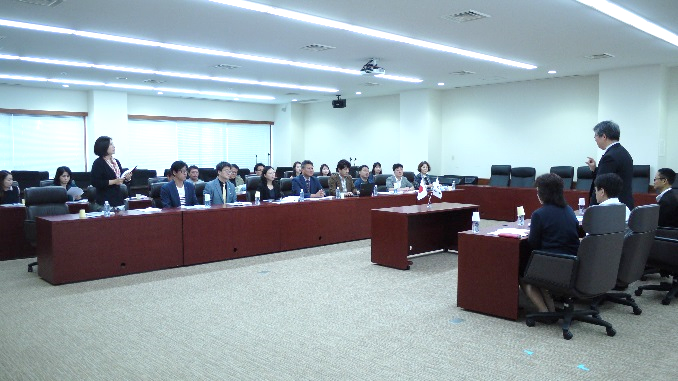 Yonsei University and YNU have concluded university agreement in 2006, and student exchanges such as summer program have been carried out. In addition, there are 132 international students from Korea to YNU as of May 2018, and it is the second country with many international exchange students, after China.
Through this visit, it is expected that the future exchange of Yonsei University and YNU will develop.