The 12th international seminar of Port-city Universities League (PUL) was held in Ho Chi Minh City University of Technology, Vietnam from October 16 to 17, 2018
The 12th international seminar of Port-city Universities League (PUL) was held in Ho Chi Minh City University of Technology, Vietnam from October 16 to 17, 2018
The 12th international seminar of Port-city Universities League (PUL) "Green Technology and Sustainable Development for Port Cities: Challenges and Solutions" was held by Ho Chi Minh City University of Technology, Vietnam (Organizer: Dr. Nguyen Danh Thao, Vice Rector) from October 16 to 17, 2018.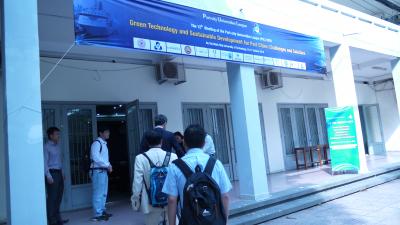 The Port-city Universities League (PUL) was proposed by YNU and established in 2006. The purpose of this league is to build a network between the universities located in port cities in the world. The members also aim to share various cultural aspects related to port areas such as history, trading, industry, oceanographic research and life style by involving residents around the areas. 15 universities from 12 countries currently belong to PUL as members.
The members of YNU delegation were Executive Director of International Affairs and Vice President Fumihiko Nakamura, the Faculty of International Social Sciences Professor Ichiro Araki, the Faculty of Engineering Specially Appointed Associate Professor Youhei Takagi, External Fund Section 1 Administrative Staff Shuhei Seidai from Financial Affairs Division, and International Office Administrative Staff Ayaka Masuda.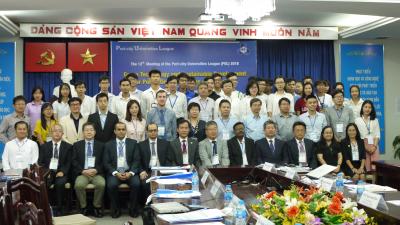 On October 16th, the opening ceremony was held and there were presentations by several members of PUL and some participants from other universities and institutions.
In the opening ceremony, Vice Rector Thao and Executive Director Nakamura gave welcome speeches. Then, keynote speeches were given by Professor Araki, Professor Gyewoon Choi from the Department of Civil & Environmental Engineering, Incheon National University, and Professor Vo Le Phu, Dean of Faculty of Environment and Natural Resources, Ho Chi Minh City University of Technology.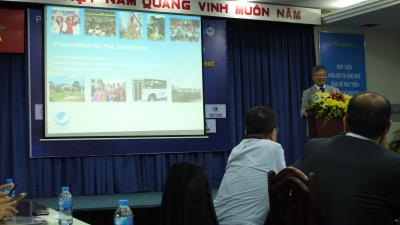 After that, 4 sessions were held. From YNU, Executive Director Nakamura gave a research report on "Issues on MaaS for sustainable mobility in port cities" in "Port & Logistics + Smart Port Cities & IT Applications Session" and Assoc. Prof. Takagi chaired "Marine Pollution Environmental Management & Ecosystem Session" and gave a research report on "Numerical Prediction of the Oil Spill Triggered from Tsunami at the Japan Coastal Area with Chemical Complex". The audience asked many questions and lively discussed the introduced topics in each session.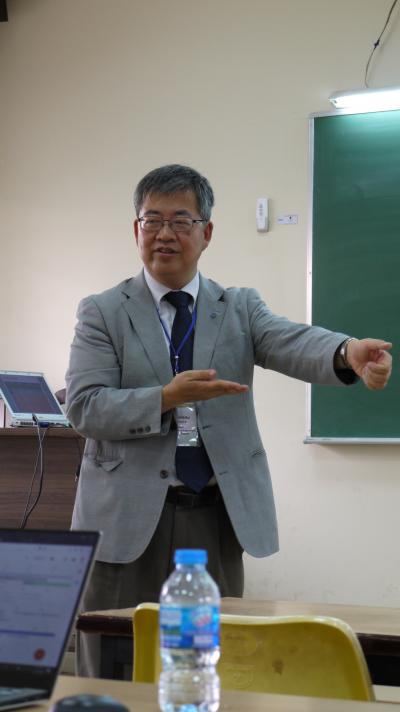 In the morning of October 17th, the PUL working-level meeting was held and it was decided to accept Shandong University, China and Ghent University Global Campus in Incheon, Korea as new member universities of PUL. In the afternoon, some participants joined in the city tour.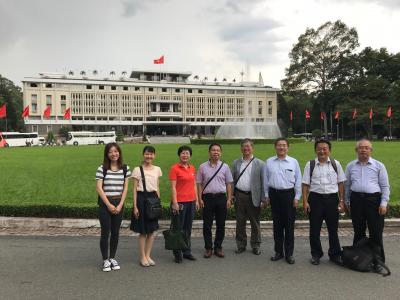 Through this seminar, the further development of the PUL network is expected as PUL accepted new member universities. The place of the 13th meeting will be announced on
the PUL website

as soon as it is decided.