School for Special Needs Education, College of Education accepted participants of JICA Knowledge Co-Creation Program in 2018
School for Special Needs Education, College of Education accepted participants of JICA Knowledge Co-Creation Program in 2018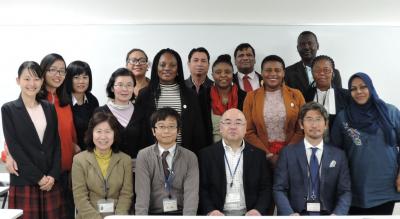 On November 26th Monday, 2018, School for Special Needs Education, College of Education accepted participants of JICA Knowledge Co-Creation Program in 2018 "Education System for Children with Disability -Promotion of Inclusive Education System utilizing the experience of Special Needs Education-". 11 participants came from 11 countries: Eswatini, Gabon, Sudan, Samoa, Sri Lanka, Namibia, Vietnam, Maldives, Laos, Mongolia, and Lesotho.
Firstly, the delegation made a school tour and participated in a school assembly in the gymnasium, accompanied by Senior Teacher Masayoshi Hayashi. In the school assembly, Principal Masataka Watanabe introduced the program participants to students and one of the participants sang a song to students. After that, students played "Janken train", a recreation planned by members of a student council. The program participants also enjoyed playing it while asking students how to play Janken. Then, the program participants observed classes of Elementary Department, classes of Lower Secondary Department, and school facilities.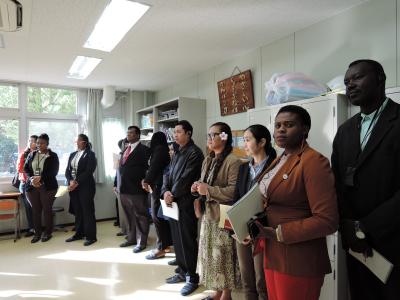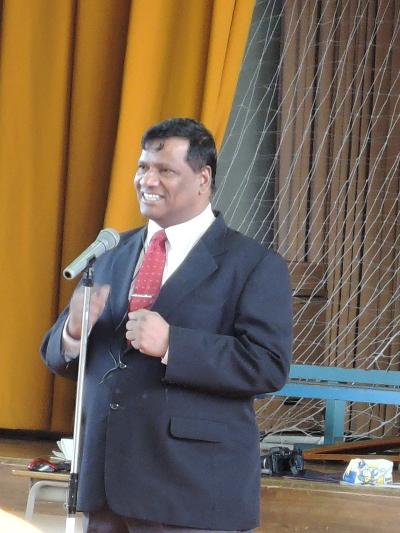 After that, International Office Manager Tomoko Takeuchi introduced YNU briefly and two lectures were conducted. Vice Principal Ikuo Sugizaki gave a lecture "Japan's Special Needs Education and the School Profile" regarding the introduction of the School for Special Needs Education and the inclusive education in Kanagawa Prefecture. Principal Watanabe gave a lecture "Pre-service and In-service Teacher Training for Special Needs Education in Japan" regarding the teaching certificate for teachers of special needs education. The participants asked many questions about differences between Japan and their home countries and it appeared there were some common issues such as problems of work style in many countries.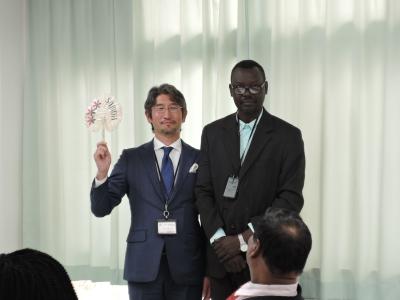 This visit was a good opportunity for the School for Special Needs Education to introduce their activities to people in the world.