Executive Director and Vice President Nakamura visited Shandong University, Qingdao, China
Executive Director and Vice President Nakamura visited Shandong University, Qingdao, China
On November 28th Wednesday, 2018, Executive Director of International Affairs and Vice President Fumihiko Nakamura and International Office Administrative Staff Ayaka Masuda visited Shandong University, Qingdao, China.
Firstly, the delegation made a campus tour. Qindao Campus is a new campus which has started building since 2012. The first phase of construction was completed in 2016 and the second phase is under construction. In the campus tour, the delegation listened to the introduction about the completed building and the future plan while watching the conceptual georama. Then, they visited the library which was very innovative as it enables to operate with a few staff members through automation such as a reservation system of rooms and seats which students can use by themselves.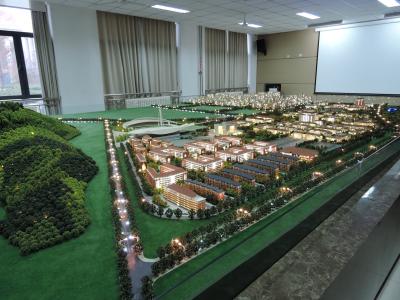 After that, the delegation had a meeting with Vice President of Shandong University, Qingdao and Dean of the School of Life Sciences Tan Bao-Chai, Deputy Director of the Department of International Affairs and Executive Deputy Director of Office of International Affairs (Qingdao) Song Chunling, and Program Officer of Office of International Affairs (Qingdao) Gao Ge. Firstly, Vice President Tan said that it was their honor to be one of the member universities of Port-city Universities League (PUL), and introduced Shandong University, Qingdao. As Executive Director Nakamura expressed his hope to send more students to the summer school held in Shandong University, Vice President Tan proposed to change the schedule from mid-July to August. Therefore, they agreed to conduct it between both universities first and expand it to the member universities of PUL in the future, while considering to transfer credits. Besides, Executive Director Nakamura explained about PUL and they had a practical discussion for holding the 13th international seminar of PUL in Shandong University, Qingdao, 2019.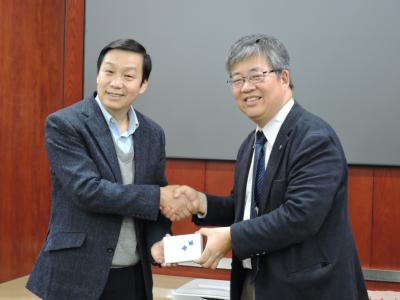 After the meeting, they had a dinner together, adding Professor Zhao Shan from the School of Environmental Science and Engineering. The meeting was held in a peaceful atmosphere from beginning to end, speaking about the international seminar of PUL, and so on.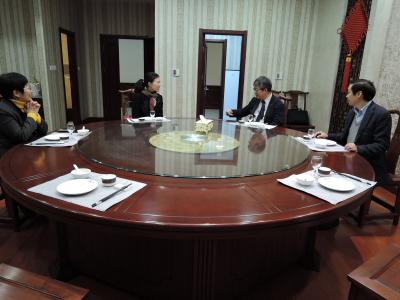 Through this visit, further development of cooperation between Shandong University and YNU is expected.