Vellore Institute of Technology, India and YNU co-hosted International Symposium
Vellore Institute of Technology, India and YNU co-hosted International Symposium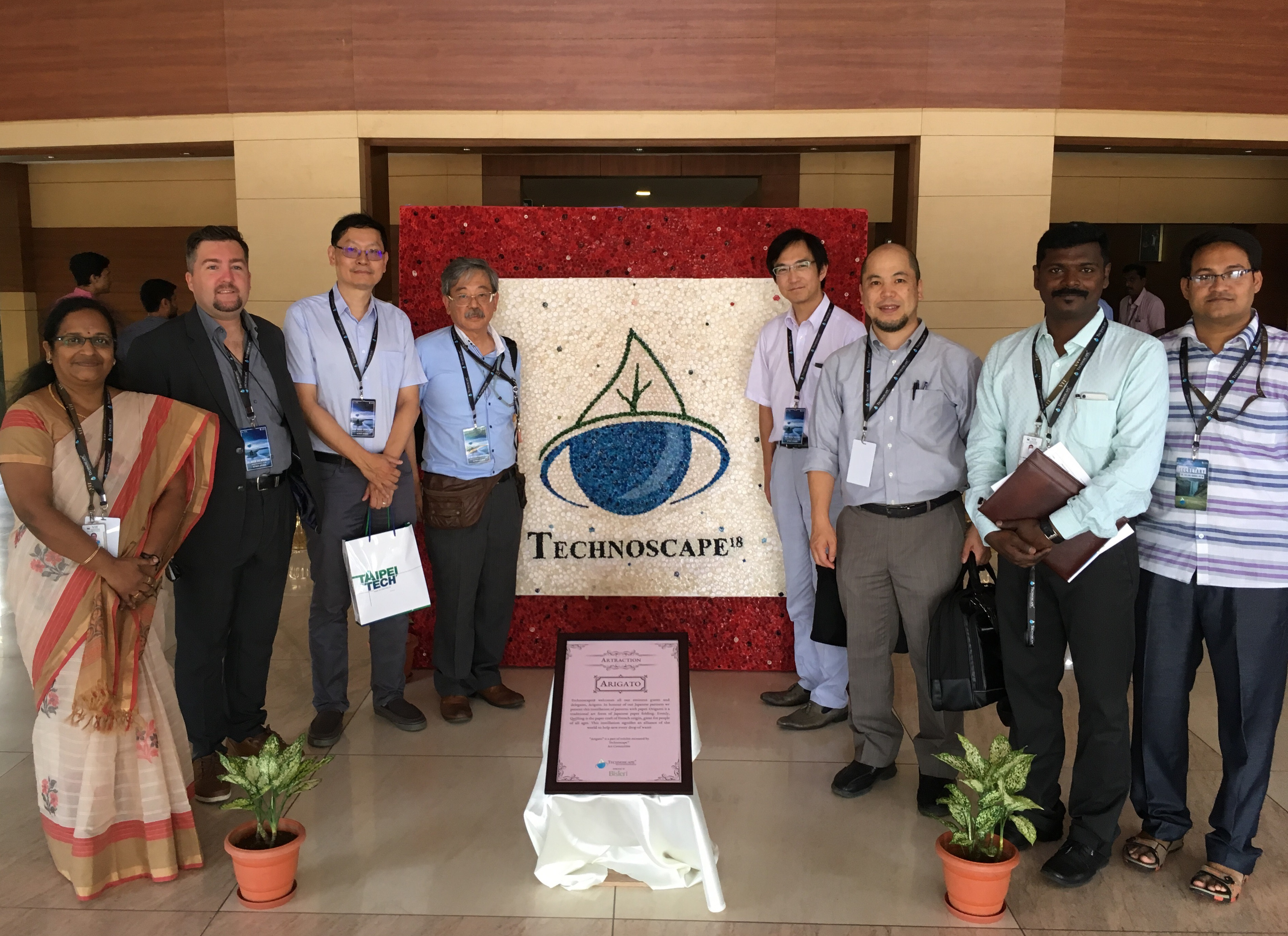 From September 6th (Thu) to September 8th (Sat), 2018, Vellore Institute of Technology (VIT), India and YNU co-hosted International Symposium "Technoscape 2018" with the theme of "Sustainable Water Resources: Innovations and Impacts".
From YNU, Prof. Meguru Kaminoyama, Prof. Hideaki Yoshitake and Associate Prof. Kazuho Nakamura from the Faculty of Engineering attended, and Mr. Koichi Yabe, CEO of Asia Water Business Consultant LLP also participated in this symposium.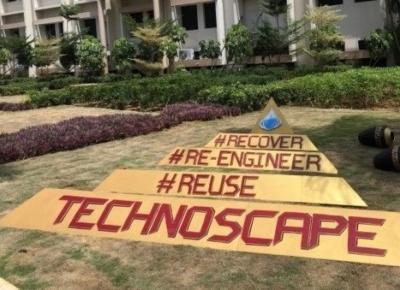 The brochure in a style of newsletter which reported the symposium has been distributed to the participants and President of YNU Hasebe's address with his photo was featured in it.
On the campus of VIT, there was a display of a drop of water which is the logo of this symposium and an exhibition panel made of pet bottle caps with a message that we should use carefully the limited resources we have such as water.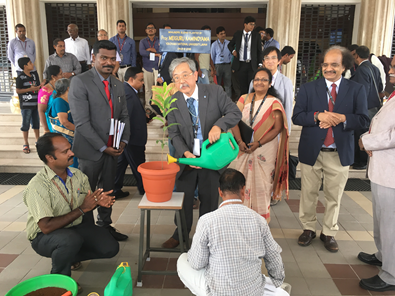 On the first day of the Symposium, following the opening ceremony, a panel discussion about Day Zero (the day running out of drinking water) took place.
From YNU, Prof. Kaminoyama and Prof. Yoshitake attended as panelists. After the panel discussion, planting ceremony by Prof. Kaminoyama was held.
On the second day, Prof. Yoshitake gave a keynote talk and Prof. Kaminoyama and Associate Prof. Nakamura gave keynote talks on the third day.
In the closing ceremony, they announced to hold Technoscape 2020 and everyone involved in this symposium promised to meet again two years later.

VIT and YNU signed MOU in 2017 and we have been developing exchange mainly in the field of water and chemical engineering.
Through this Symposium, further exchanges between VIT and YNU is expected to develop.