A delegation from Liaoning Province of China and 11 universities in Liaoning Province visited YNU
A delegation from Liaoning Province of China and 11 universities in Liaoning Province visited YNU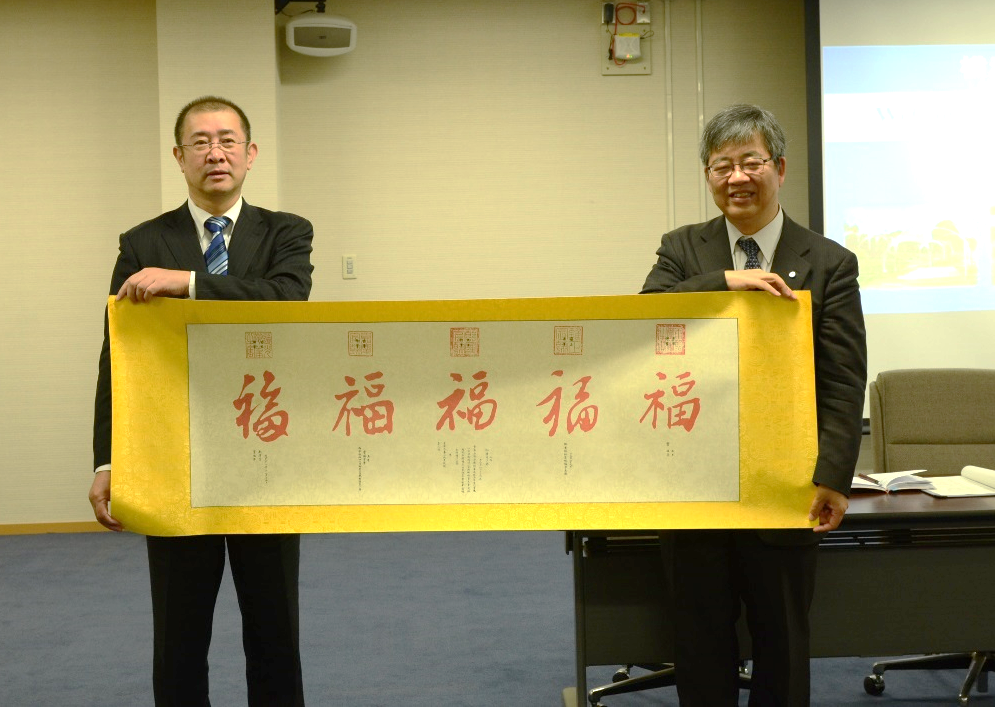 On December 4th Tuesday, 2018, a delegation of 5 officials from Liaoning Foreign Affairs Office including Division of Asia Investigator Li Xiang Rong, and 19 relevant parties of 11 universities in Liaoning Province, China visited YNU. The visitors were welcomed by Executive Director and Vice President Fumihiko Nakamura, Professor Haoyuan Xu from International Strategy Organization, Professor Peijun Guo from the Graduate School of International Social Sciences, Professor Naoyoshi Tamura from the Faculty of Environment and Information Sciences, and International Office Manager Tomoko Takeuchi.
This visit was made through the introduction of Kanagawa Prefectural Government Office which has a friendship alliance with Liaoning Province for 35 years since 1983.
In the meeting, Executive Director and Vice President Nakamura stated welcome greetings, then, Mr. Li appreciated his gratitude for acceptance of this visit, and told that he would like to further develop various forms of exchange between universities in Liaoning Province and YNU. After that, individual meetings between each university and YNU were held, and active exchange of opinions was done.
After the meeting, "Study Abroad Fair by 11 universities in Liaoning Province, China" was held by the delegation at the information lounge in the Central Library at YNU.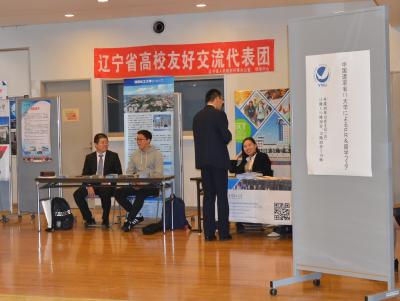 It is expected to develop further exchange between Liaoning Province and YNU in the future.
〈Delegation List〉
Liaoning University
Shenyang Normal University
Dalian University of Foreign Languages
Dalian University of Technology
Northeastern University (China)
Shenyang Agricultural University
Shenyang University of Chemical Technology
China Medical University
Shenyang Jianzhu University
Shenyang Pharmaceutical University
Shenyang University