YNU Faculties attended T.I.M.E. Association General Assembly 2018
YNU Faculties attended T.I.M.E. Association General Assembly 2018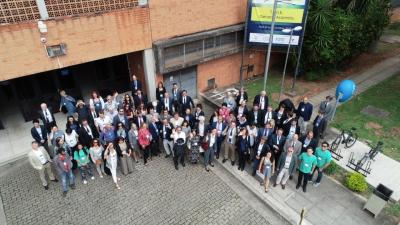 Advisor to the President Professor Kazuyuki Hiratsuka from the Faculty of Environment and Information Sciences and Associate Professor Tomoyuki Shimono from the Faculty of Engineering attended the T.I.M.E. General Assembly (GA) held at the University of São Paulo, Brazil from October 3rd to 5th, 2018.
T.I.M.E. Association (Top Industrial Managers for Europe Association) is the world-wide consortium promoting double-degree international collaboration for graduate students in the engineering field. YNU just became a member of T.I.M.E. in 2018.
In the morning of October 3rd, they visited the University of São Paulo and took a technical tour of the cutting edge facilities, including the large water tank for ocean engineering and the ship simulator. In the afternoon of the same day, they introduced YNU for the undergraduate students at the University of São Paulo in the international study fair.
On October 4th and 5th, T.I.M.E. GA was held. They shared ideas for further development of international collaboration in the aspects of education and research with the T.I.M.E. members.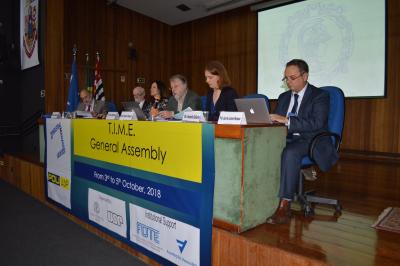 The next T.I.M.E. GA will be held at CentraleSupélec and University Paris Saclay in October 2019.