University of Oulu, Finland visited YNU
University of Oulu, Finland visited YNU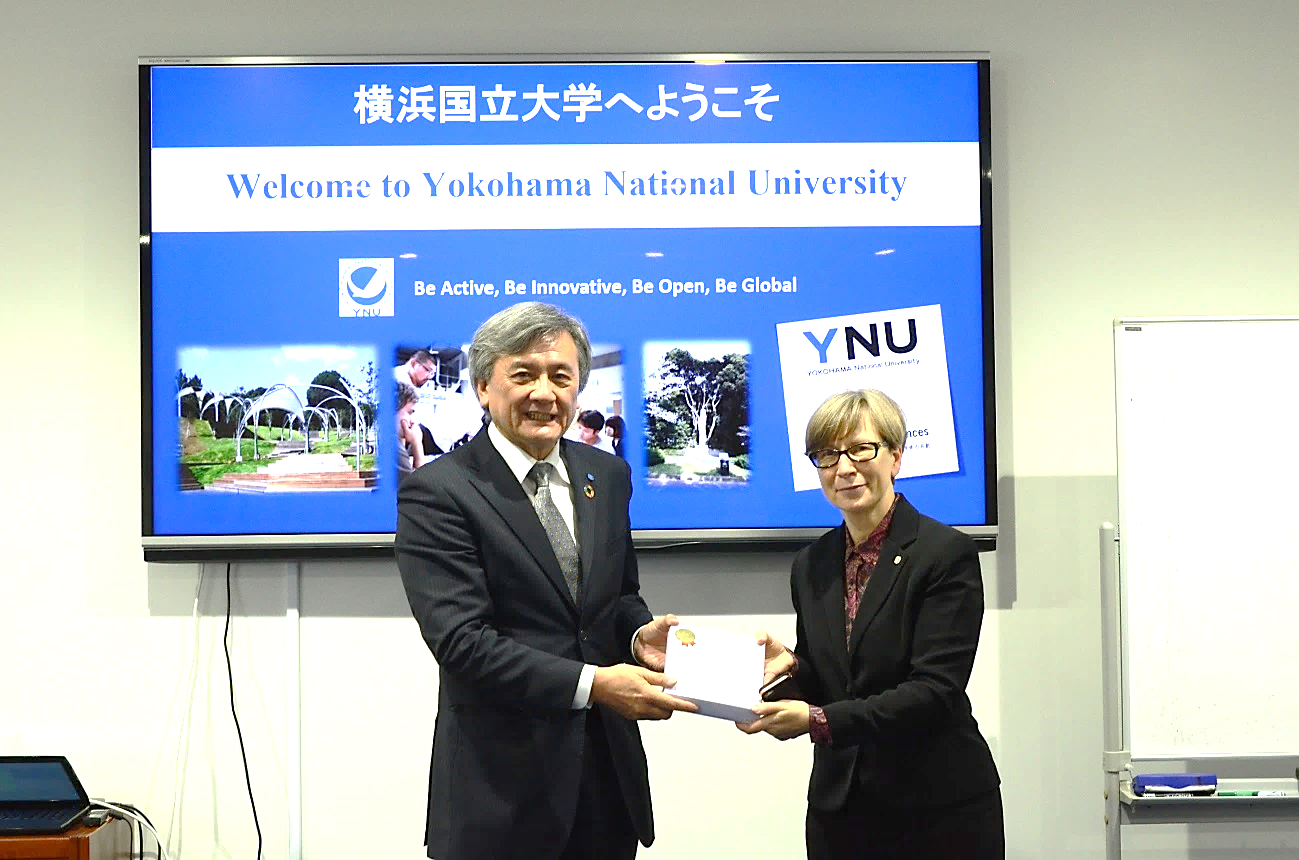 On January 16th Wednesday, 2019, Vice President Helka - Liisa Hentila, Director of Education Services Vesa - Matti Sarenius, and Dean of Department of Communications Engineering Jari Iinatti from the University of Oulu, Finland visited YNU.
The visitors were welcomed by President Yuichi Hasebe, Director of Center for Future Medical Social Infrastructure Based on Information Communications Technology (MICT) Prof. Ryuji Kohno, Prof. Yasuo Yamamoto from International Strategy Organization, Director of International Strategy Section Prof. Hiromi Kabashima, the College of Education Affiliation Yokohama Elementary School Principal Kaoru Horiuchi, and International Office Manager Tomoko Takeuchi. In addition, Mr. Samuli Körkkö who studies at YNU in Junior Year Overseas at Yokohama National University (JOY) Program from the University of Oulu also attended. 
This visit is aimed at further development of exchange which has been dispatching YNU students to every summer program since the conclusion of the agreement in 2009 between the University of Oulu and YNU and for the purpose of developing future collaborations. In the meeting, President Hasebe explained the outline of YNU, in which Vice President Hentila showed a particular interest in All-English programs and asked some questions. Next, Vice President Hentila explained the outline of the University of Oulu, known as an international university with an emphasis on science and also she explained their researches in various fields. In addition, Oulu City which the University of Oulu is located in, is the center of the global telecommunications product development, and she talked about the importance of the medical field and the information and communication technology (ICT) field at the University of Oulu. After that, active exchange of opinions was held and reached an understanding to update university agreements comprehensively in order to further deepen the exchange of students.
Through this visit, the further development of exchanges between the University of Oulu and YNU is expected.