Peking University paid a courtesy visit to YNU
Peking University paid a courtesy visit to YNU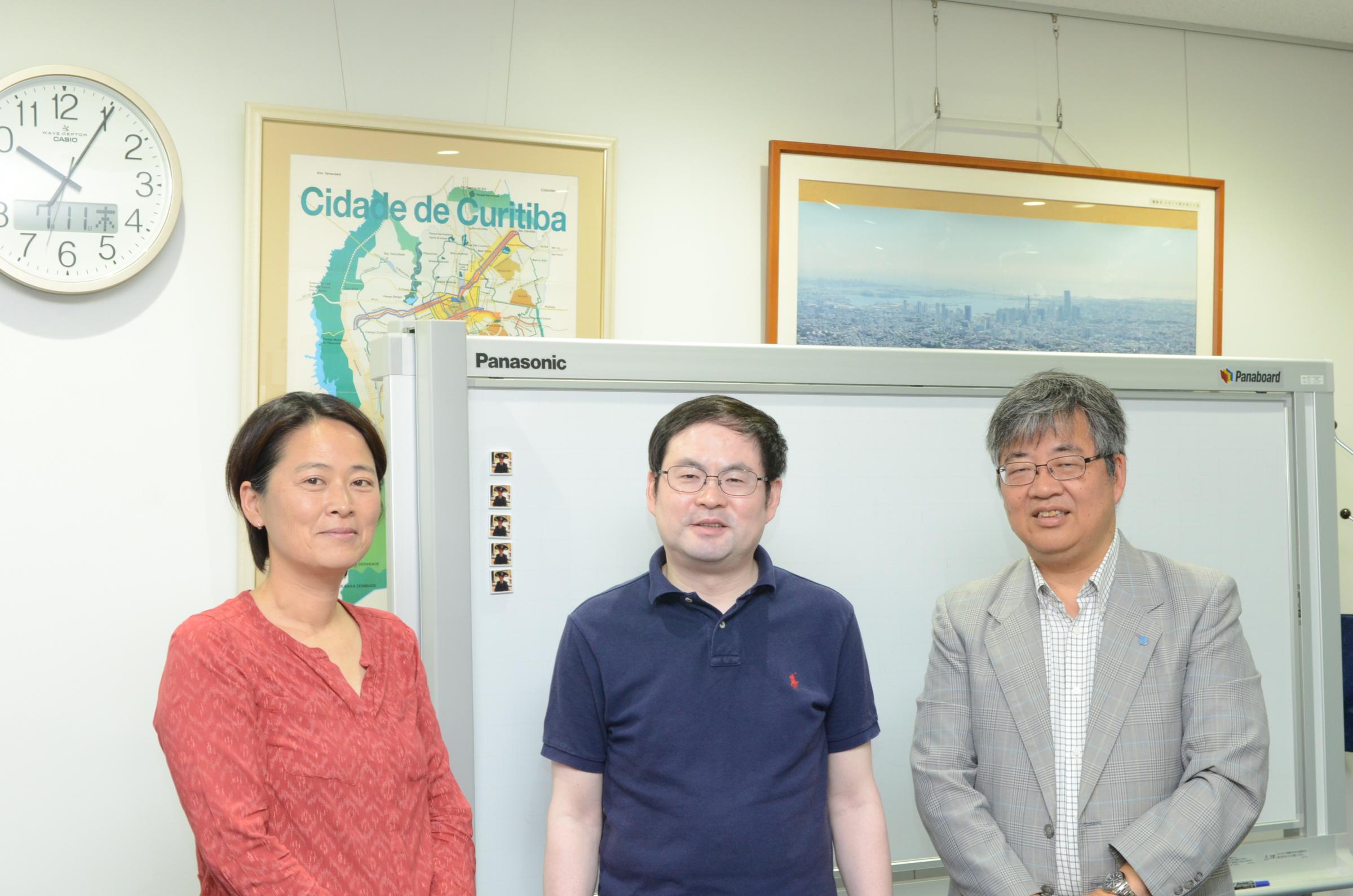 On July 11 Thursday, 2019, Prof. Yanwei Chai (Department of Urban and Economic Geography, Center for Research & Planning of Smart Cities, Center of Urban Planning and Design) from Peking University paid a courtesy visit to YNU. Prof. Chai was welcomed by Vice President Fumihiko Nakamura, Assoc. Prof. Akiko Ikeguchi from College of Education and International Office Manager Tomoki Nitta.
This time, Prof. Chai led 20 undergraduate students of Department of Urban and Economic Geography of Peking University and visited YNU to conduct the student's study abroad program related to geography and urban planning, which is supported by Assoc. Prof. Ikeguchi of YNU. Prof. Chai explained that the background of the implementation of the program is that Peking University introduced a system that allows students to freely select and move undergraduate colleges at the end of their first year of study, and in order to appeals to undergraduate students, the Department of Urban and Economic Geography started this study abroad program as one of the international strategies. This study abroad program has been introduced since last year, and this year the program is divided into two groups: humanities courses to Japan, natural science courses to Russia. In Japan, the course offers lectures from leading experts in geography and urban planning and sight visits to various places, which is very stimulating contents for undergraduate students.
In response to Prof. Chai's talk, Vice President Nakamura, who specializes in urban transport, shared stories about urban planning in the central part of Yokohama, including the Minatomirai district, Kannai, Nihon Odori, and Bay Bridge, and appeals that Yokohama is an attractive place from an urban planning perspective. Also, Vice President Nakamura impressed to Prof. Chai's explanation that Peking University students who belong to the doctoral program have written many papers in joint projects with overseas institutions.
Through this courtesy visit, further joint projects and exchanges between students are expected in the future.