The Ambassador of the Republic of Honduras to Japan paid a courtesy visit to YNU
The Ambassador of the Republic of Honduras to Japan paid a courtesy visit to YNU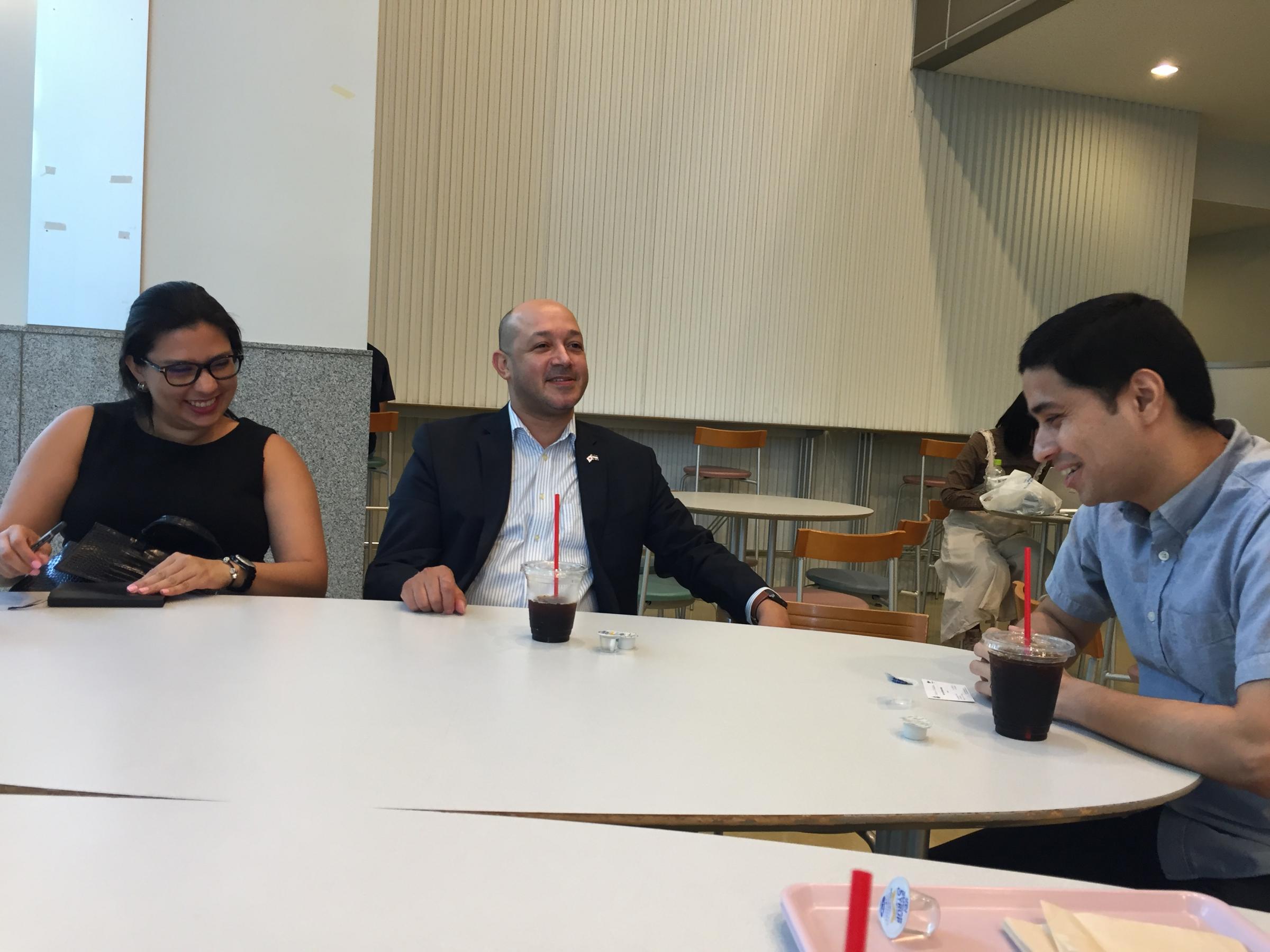 On August 20 Tuesday, 2019, H.E. Mr. Héctor Alejandro Palma Cerna, the Ambassador of the Republic of Honduras to Japan, Ms. Karen Moradel, Counselor, and Ms. Akiko Kanasashi, Administrative Secretary, paid a courtesy visit to YNU. Ms. Tomomi Yoshitake, Manager for Europe and the Americas and Mr. Masahiro Sakai from International Relations Division International Bureau from the city of Yokohama also attended. The visitors were welcomed by Vice President Fumihiko Nakamura, Prof. Ko Yamamoto, College of Education, International Office Manager Tomoki Nitta and Mr. Jerzon Hernández of the Graduate School of Education, a government-sponsored student from Honduras.
In the meeting, Vice President Nakamura gave a welcome greeting and introduced the University, as well as the YNU faculty members who are well acquainted with Latin America and their research areas. Vice President Nakamura himself, who specializes in urban transportation, introduced that he was studying urban transportation in Curitiba, Colombia, Bolivia, etc., and he reported that research in Latin America is active within YNU.
Ambassador Palma made proposals for student and research exchanges between Honduras higher education institutions and YNU, taking an example of exchange programs started at Kanazawa University and Nagoya University. In response to this proposal, the possibility of collaboration with the Faculty of Environment and Information Sciences was discussed in regard to the issues such as agriculture, bugs, and irrigation, which are social issues in Honduras.
After the meeting, Ambassador Palma had a campus tour with the international student, and had a talk about the student's experience in Japan at the library café, Shoca. Ambassador Palma asked questions about the Latin American community in Japan, the student's history of studying in Japan, YNU campus life, cultural differences, and so on, and it was a vibrant talk.
Through this courtesy visit, the further development of exchanges with Honduras is expected.