University of Oulu paid a courtesy visit to YNU
University of Oulu paid a courtesy visit to YNU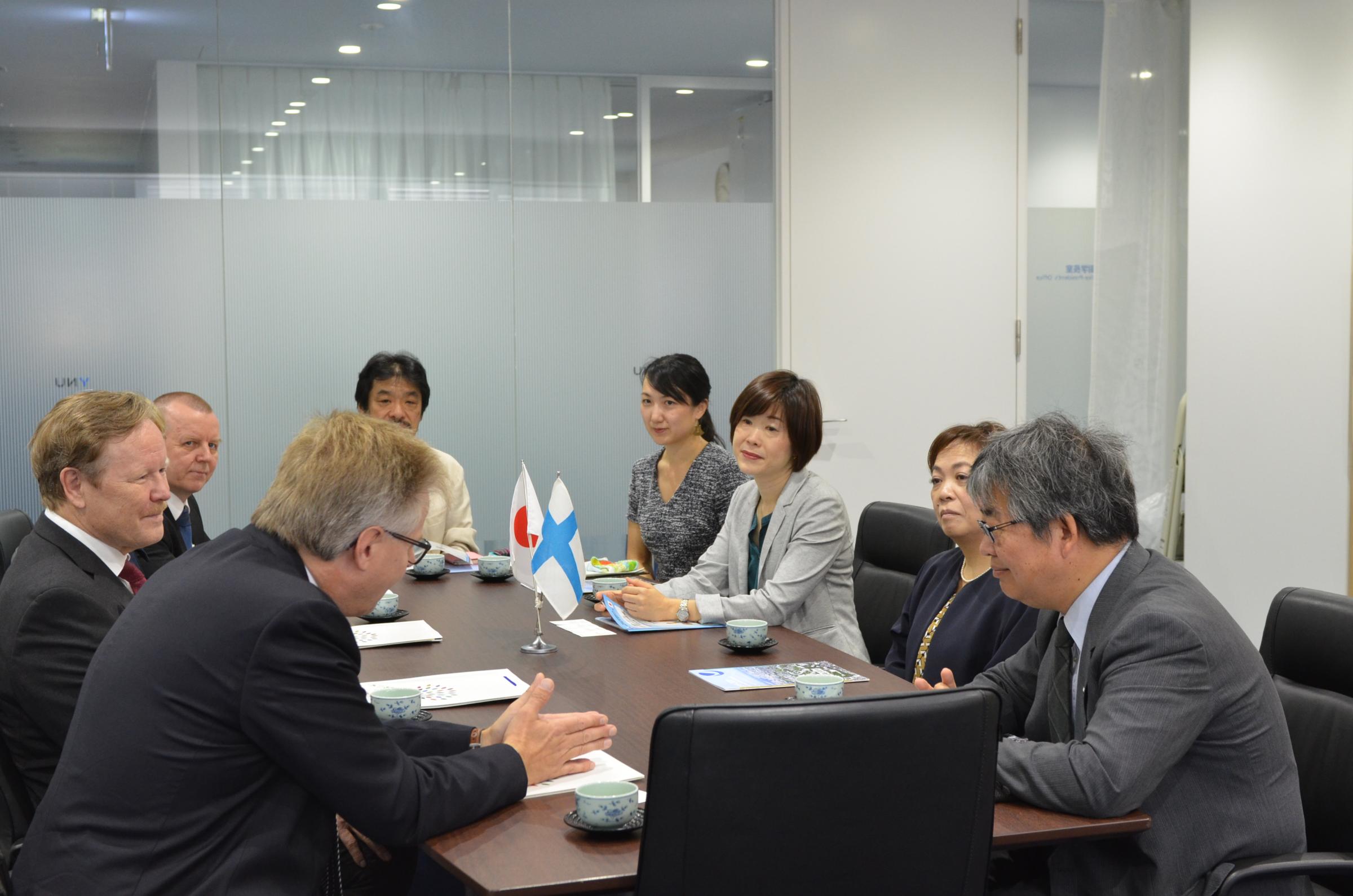 On October 9 Tuesday, 2019, Dr. kari Kumpulainen, Director of Teacher Training School, Dr. Hannu Juuso, Principal of Teacher Training School, Dr. Sari Raisaenen, Vice President of Teacher Training School and Dr. Raimo Salo, Senior Advisor of Teacher Training School / The Specialist in Language Aware Education from University of Oulu, Finland, paid a courtesy visit to YNU. The visitors were welcomed by Vice President Fumihiko Nakamura, Prof. Kaoru Horiuchi, Principal of Yokohama Elementary School, Prof. Hiromi Kabashima, Graduate School of International Social Sciences, Specially Appointed Assistant Prof. Kiyoko Uematsu, International Strategy Organization, and International Office Manager Tomoki Nitta.
This time the visitors paid a courtesy visit in relation to the International Symposium, Multiculturalism and Diversity in Education for Future Schools: the Challenge for Teacher Training, which was held on October 5, co-sponsored by Yokohama Elementary School and Graduate School of Education, Education Design Center. The Symposium discussed about cultural diversity in school education, which is an urgent issue in both countries, by inviting experts from the teacher training school of University of Oulu.
The guests visited the schools in Yokohama as well as attending the symposium. Through this school visit, they were impressed by Japanese students' openness and friendly attitude, and all the experience during the first visit to Japan was a very fruitful, Dr. Kumpulainen mentioned.
University of Oulu and YNU has an Academic Exchange Agreement and OYO-YNU International Branch is located in University of Oulu since 2015. Through this visit, further cooperation between two universities is expected.