【The Knowledge Co-Creation Program for Nikkei Communities 1】Contributing to the reconstruction and management of natural resources in Brazil through the learnings of Biotechnology
【The Knowledge Co-Creation Program for Nikkei Communities 1】Contributing to the reconstruction and management of natural resources in Brazil through the learnings of Biotechnology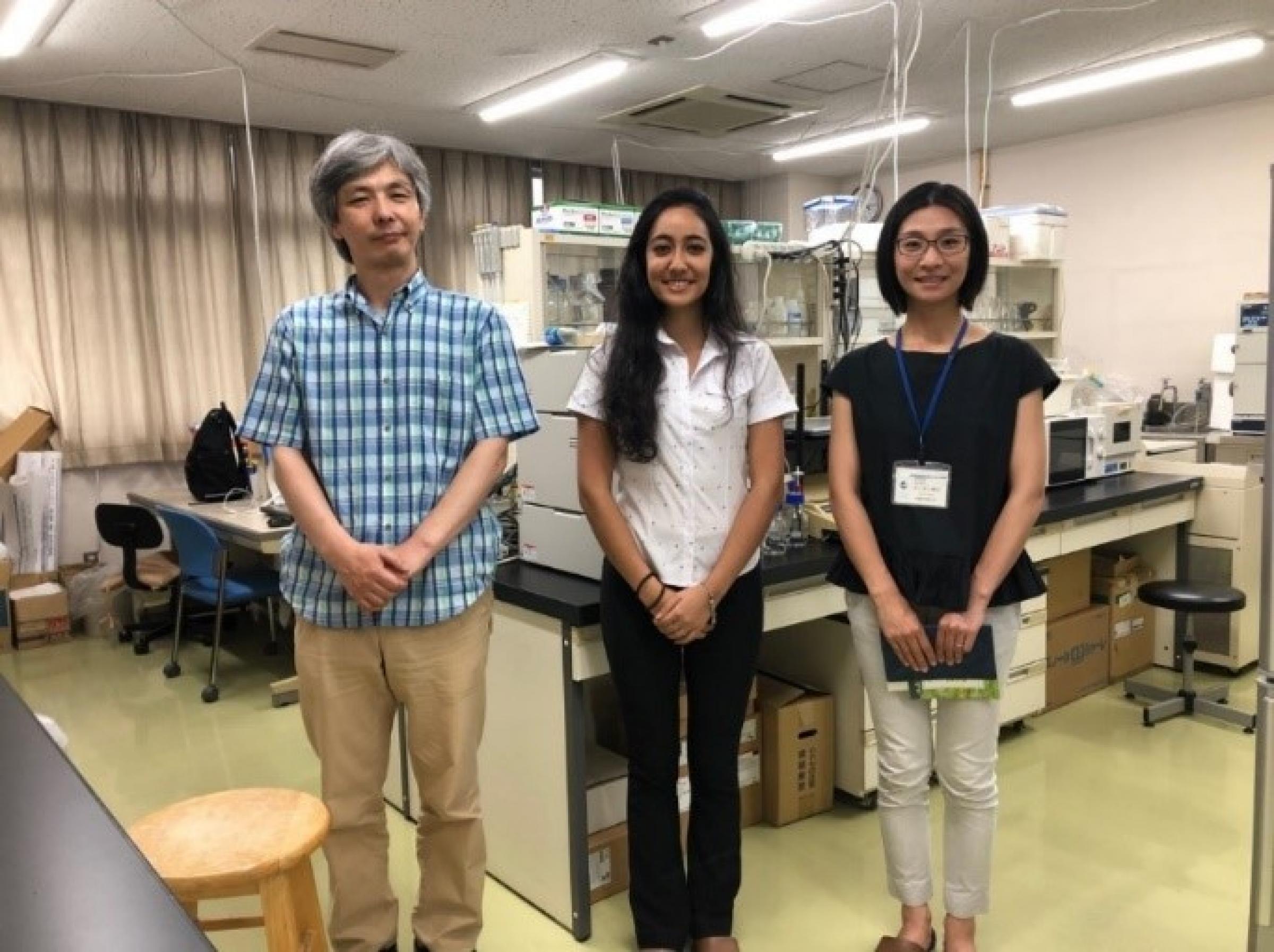 The Biotechnology Course of the Knowledge Co-Creation Program for Nikkei Communities has started since May 2019 for a period of 9 months at YNU. Brazão Simão Luisa-san, a fourth-generation Brazilian Nikkei is currently attending the abovementioned program.
In the South American region, the Nikkei society has contributed to the field of Agriculture for an extended period of time. On the other hand, there exists a need to develop human resources in the field of biology, genetic analysis, living substances, and applied biology in order to enhance the international competition ability, add value to the development of this field and the maintenance of the Nikkei society and enhancement of it for future endeavors.
This time, JICA freshmen have interviewed Luisa-san about her relationship with Japan and her feelings towards biotechnology as well as her instructor Prof. Minoru Takeda of the Faculty of Engineering.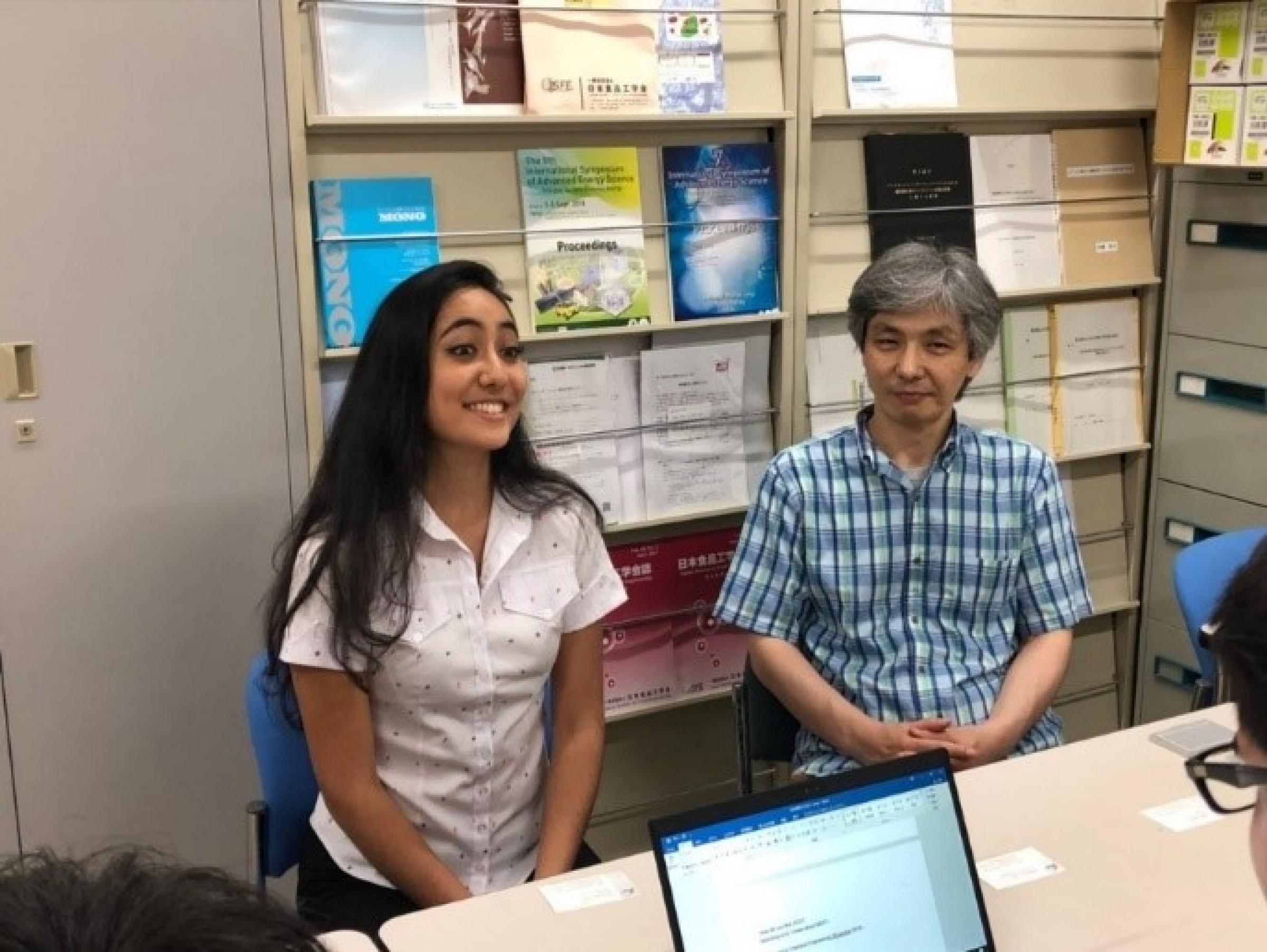 Luisa-san is a fourth-generation Brazilian Nikkei from the city that holds the biggest Japanese town in the world, São Paulo. Her great-grandparents are from Wakayama and have immigrated to Brazil and worked in coffee plantations. Her father moved recently in Japan and that aroused an interest on her to learn more about Japan. "I have not been really in touch with Japan but Japan is a part of me and I bear that strongly and decided to come to Japan", mentioned passionately. Luisa-san has searched for information about studying in Japan and that's how she found about JICA.
Starting a new life in a country different from her country has posed a lot of challenges to Luisa-san beginning from language to daily life. However, through studying Japanese language every day and growing with her lab mates, she is really enjoying life in Japan. She loves Japanese culture and after returning to Brazil, she wants to continue her studies withholding Japanese values on mind and giving back to the Nikkei society as well, she mentioned.
Luisa-san decided to learn environment study because she saw environmental destruction frequently occurred in Brazil. She got bachelor of chemical engineering in 2018 and she will learn bio-technology in this course which she had interest, but never have a chance to learn. She wanted to study bio-technology, especially bacteria for a long time due to the accident of tanker occurred in Brazil in 1998. Fossil oil leaked from tank in the accident had massive negative impact on environment. It was bacteria that was used for solution. She said that she wants to contribute to recover natural resources in Brazil by combining the knowledge of chemical engineering and one of bacteria which she will learn in this course. The course just started, but she found it useful to see equipment in lab, Japanese habit, and system.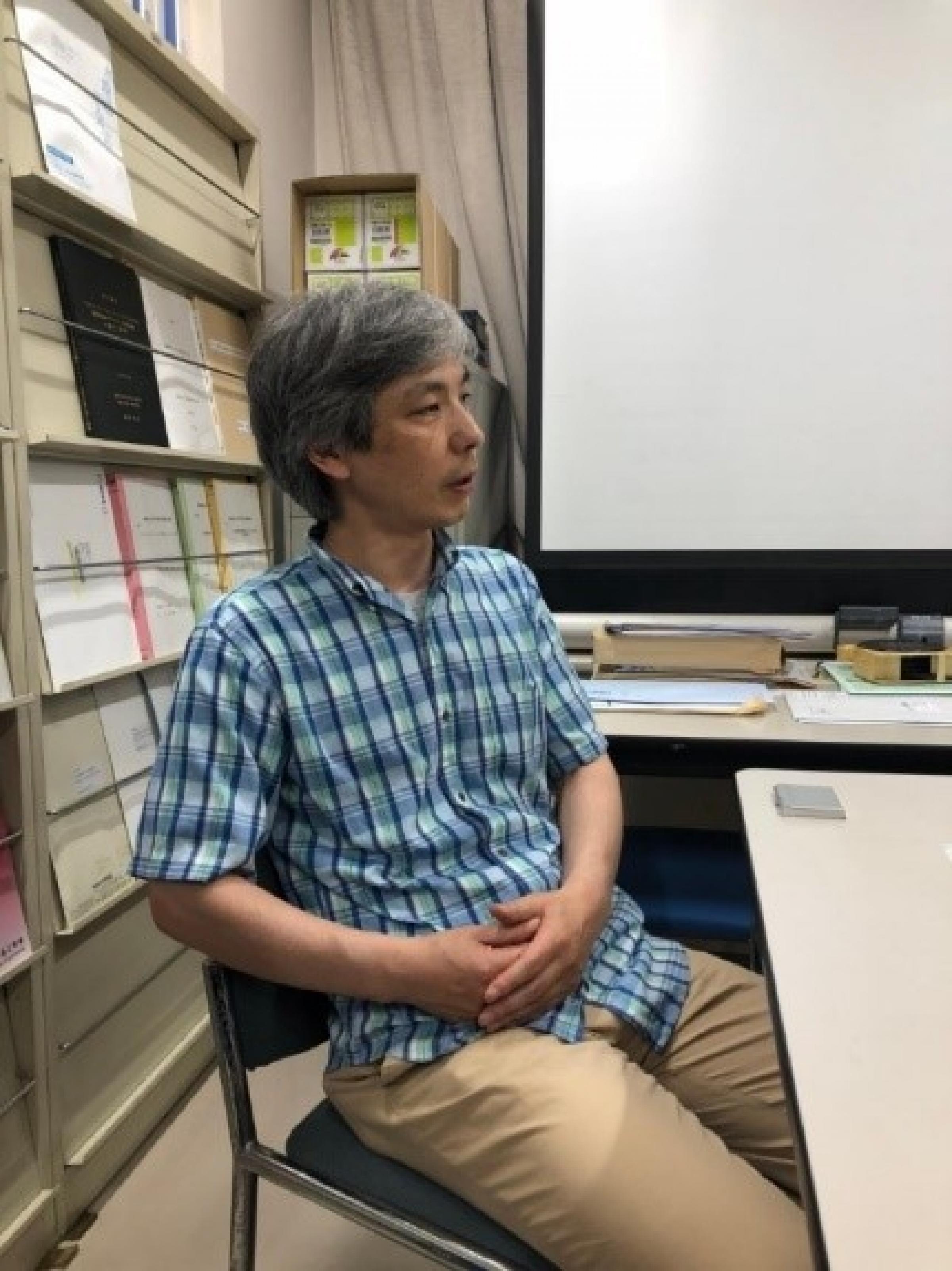 Prof. Takeda has been involved in this project for a long time and had 8 trainees of the Knowledge Co-Creation Program for Nikkei Communities so far. Among them, he made international research together. According to him, this project is meaningful because of knowledge gained in this course as well as deep interaction with Japanese students. He said "trainees have a positive impact on Japanese students and me. They give us chance to know new way of thinking and feeling, and language."
Mentioning that Japanese students and trainees have interactions,
he said "this is one of the most meaningful output in this project to create personal connection." As for Luisa-san, he thinks she is cheerful and gets along with other students soon. He expects her to deepen knowledge, learn Japanese culture, and keep in touch with those who she meets in Japan.
For the Japanese Article, please see the link below:
https://www.jica.go.jp/yokohama/topics/2019/190827_1.html