[Event Report] The Hult Prize On Campus Final @ YNU
[Event Report] The Hult Prize On Campus Final @ YNU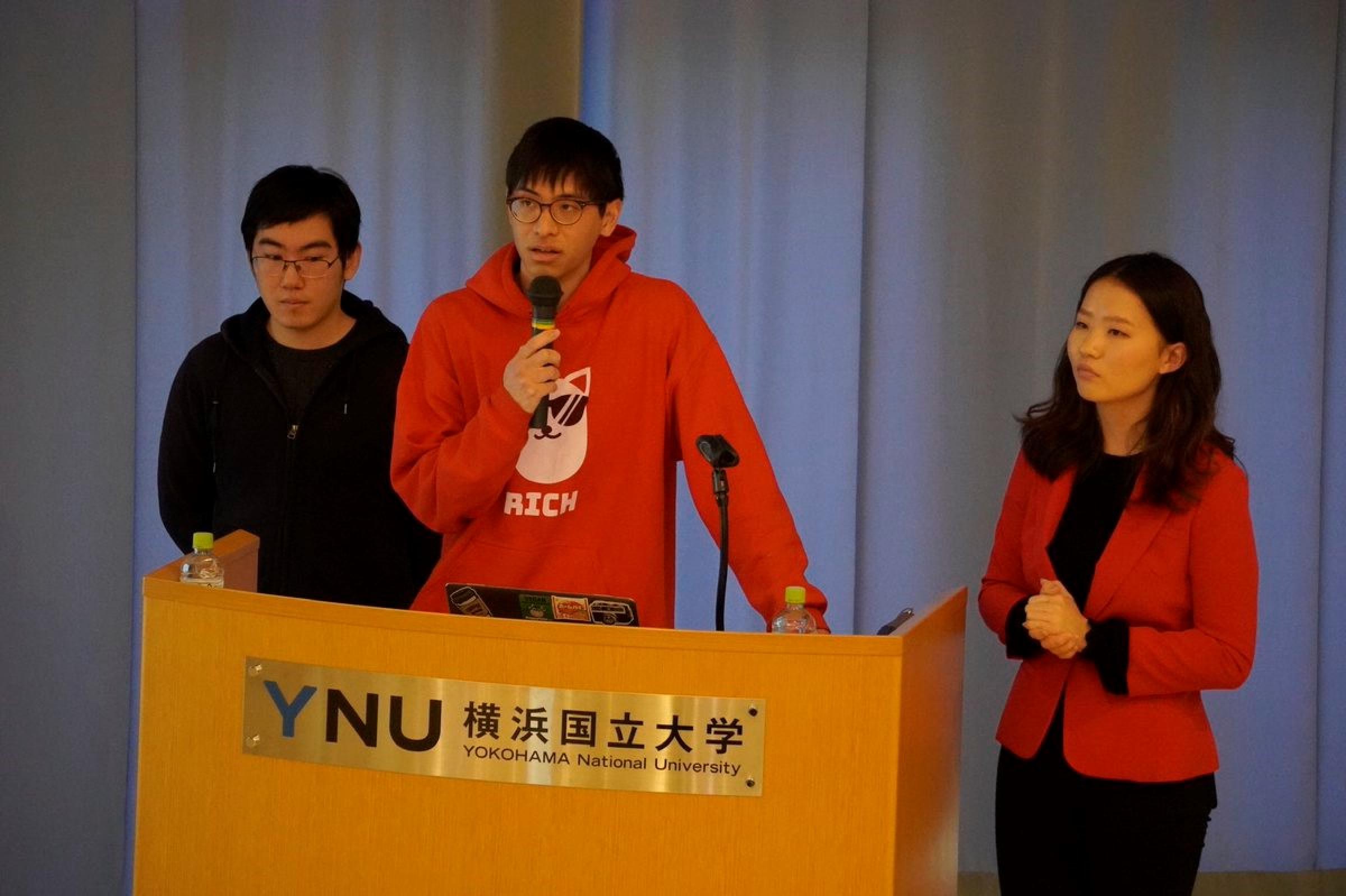 On Saturday, December 14, 2019, the Hult Prize On Campus Final was held at Yokohama National University (YNU) for the first time and various business ideas were presented by students. The Hult Prize foundation aims to support young people to become change makers with a US$1,000,000 global startup prize. This year, student teams competed by presenting innovative business ideas to achieve the SDGs 13th theme 'Climate Change'.
The winning team of On Campus Final at YNU is called "Green Abura" and members include Kittichote Kamalapirat (4th year Economics BA), Chang Ienwei (4th year Business Administration BA), Joemel Gentelizo Sumbing (2nd year Graduate School of Urban Innovation, Doctoral program), and Tugsdelger Chinbat (Urban innovation, 2nd year MA). As the representative of YNU, Team Green Abura will be competing at a Regional Summit where finalists will be invited to the Annual Global Summit hosted at the United Nations.
 This event was sponsored by a 100 % natural and biodegradable straw maker YNI Strawlific and supported by the International Strategy Organization at YNU. Having such an opportunity to engage with inspirational ideas, the organizers hope that audiences begin considering possible actions for change in their everyday life and contribute to achieve SDGs eventually.
(Written by International Strategy Organization)