University of Science and Technology Beijing from China paid a courtesy visit to YNU
University of Science and Technology Beijing from China paid a courtesy visit to YNU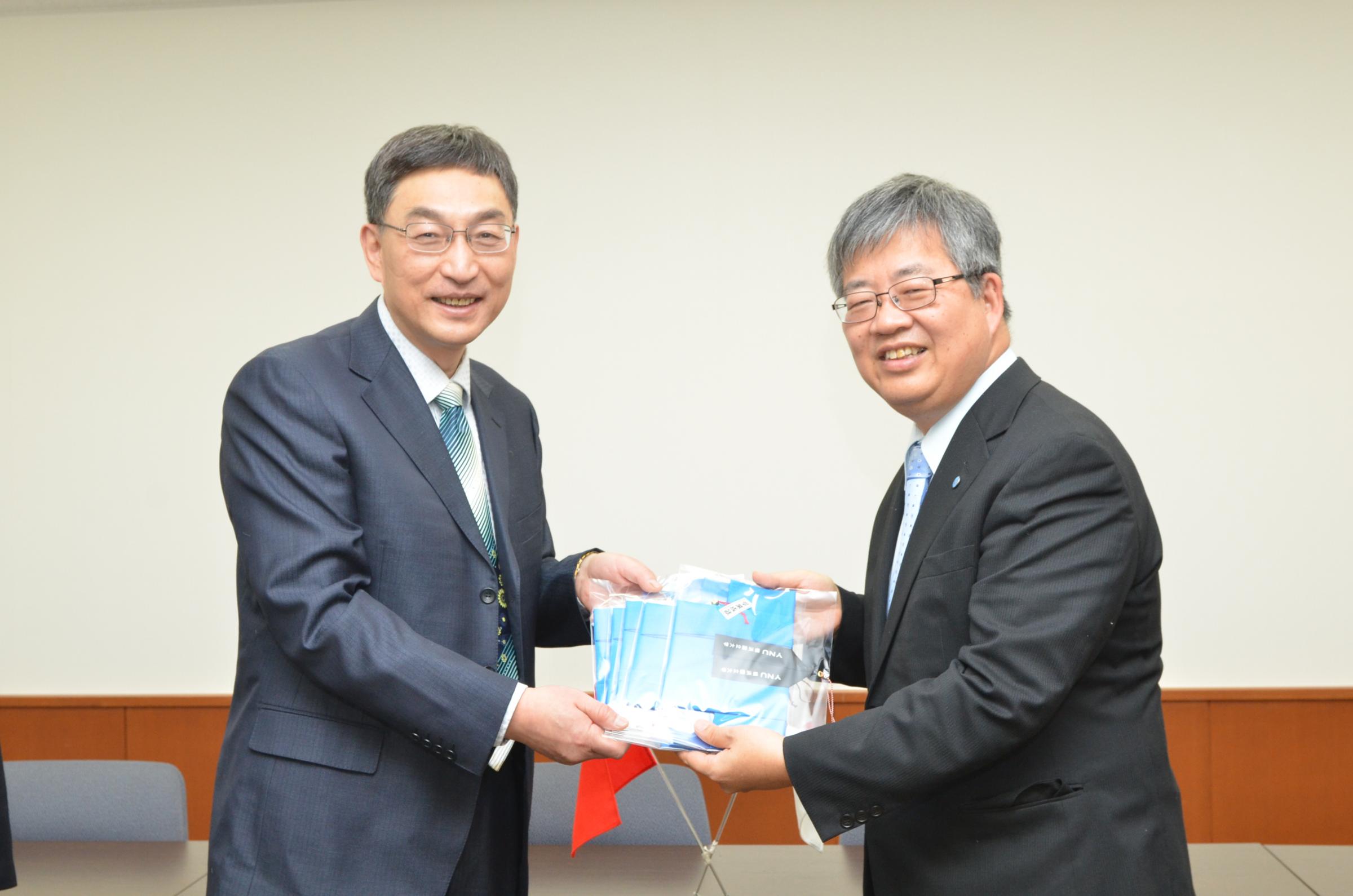 On February 4 Tuesday, 2020, Dean Prof. JIN Longzhe, Vice Dean Prof. LI Changhong, Prof. GAO Yongtao, Prof. SONG Bo, and Lecturer XU Huaibing from the School of Civil and Resource Engineering (SCRE) , the University of Science and Technology Beijing paid a courtesy visit to the University. The visitors were welcomed by Vice President NAKAMURA Fumihiko, Prof. TANABU Motonari, International Strategy Section of International Strategy Organization and Prof. XU Haoyuan, International Strategy Organization and Special Advisor to the President, and International Office Manager NITTA Tomoki.
In the meeting, VP NAKAMURA stated the welcome remarks and based on the fact that the all guests are specialized in civil engineering VP NAKAMURA explained that he himself belongs to the civil engineering department and specializes in transportation planning. In response, Dean JIN gave a greeting and introduced the university. Beijing University of Science and Technology was founded in 1952 by the mining and metallurgy departments of six famous domestic universities, including Tianjin University (formerly Peiyang University) and Tsinghua University. Currently the university is developed to a comprehensive research university with 25,000 students, half of which pursues graduate degree.
The three purposes of this visit were also explained by Dean JIN: first, while 5-10% of undergraduate students currently participate in overseas training during four year enrollment, the university aims to higher the rate up to 25% and wishes to build new programs with YNU. The second is to launch an international collaborative research project, and the third is to build an international educational program.
In response to this, VP Nakamura explained that, in order to proceed with proposed activities, holding a short-term student exchange program organized by the Civil Engineering Team of the Department of Civil Engineering, and holding workshops and joint programs for applications for international joint research and writing joint papers could be considered.
Through this visit, further cooperation between the University of Science and Technology Beijing and YNU is expected.